Tiffany Favrile, Pastel Compote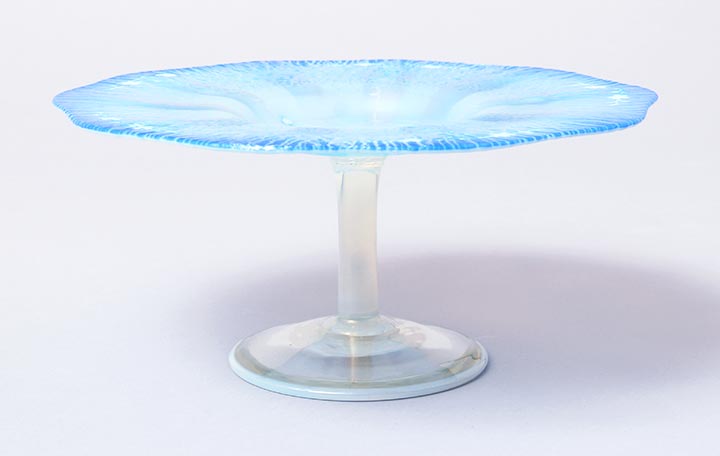 Tiffany Studios started to produce pastel glass after Douglas Nash took over the reins of the company in 1919. This lovely 8" diameter compote has a stretch glass top in a beautiful shade of cerulean blue-purple. Most importantly the top is masterfully hand-carved with leaves and vines. There's nothing like a little wheel-carving to increase the beauty, rarity and desirability of an item.
Contrary to the earlier numbering where each item had a unique number, later numbers are shape numbers and are therefore repeated on objects with the same shape. This compote is signed "1924 L.C. Tiffany - Favrile", where 1924 is the shape number. Mint condition.