Daum Nancy, Scenic Vase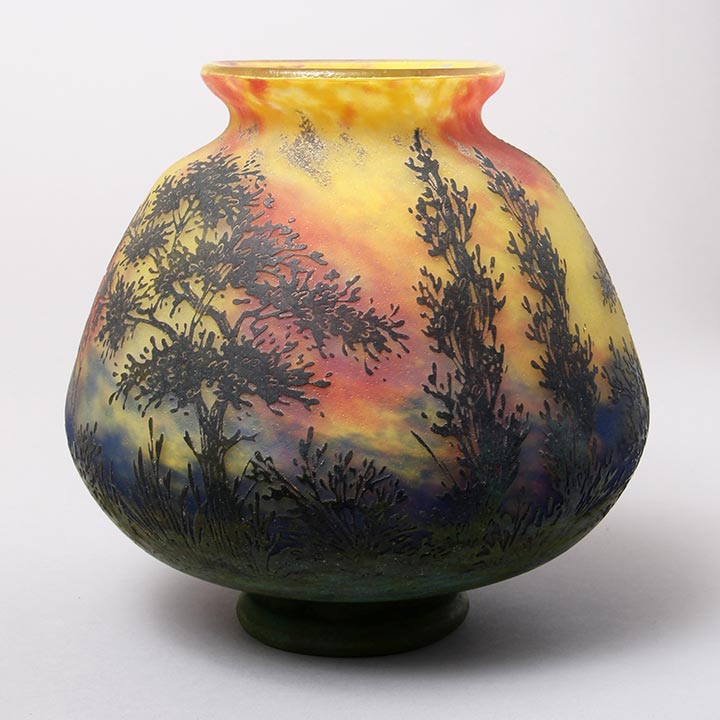 This Daum Nancy scenic vase is colorful and lovely. It's acid-etched only with no enameling, but makes up for the lack of enameling with great color and detail. Cameo signature "DAUM NANCY" together with the Cross of Lorraine. 7½" t. x 7½" diam. Mint condition.
Priced under the money for immediate sale.
Item #: 2705006
Price:
$2,500
Internet price only