Gallé (Galle), Basilica Of St.-Nicholas-De-Port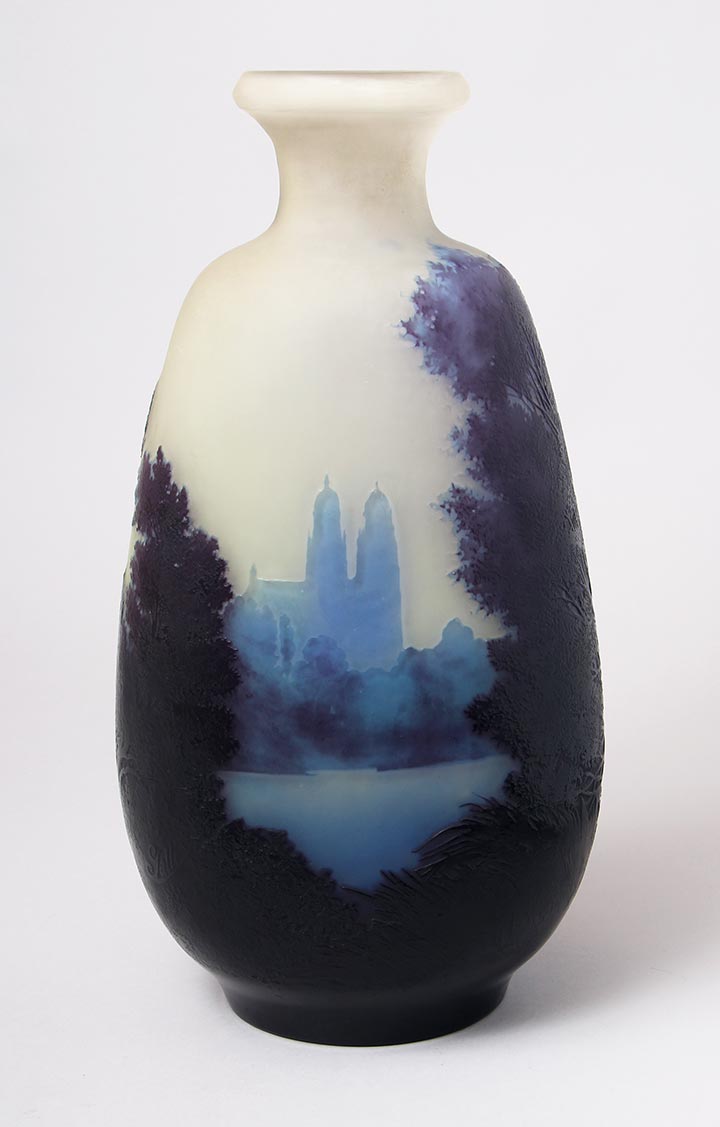 Gallé made many scenic vases, but few of them of the quality of this vase. The scene is the Basilica of St.-Nicholas-de-Port in the small town of Saint-Nicolas-de-Port, in the east of France, near Nancy. The quality, color and detail are amazing. I guess you would call the cathedral the front of the vase, but the back is even better.
The cameo signature "Gallé" is found in the background, toward the bottom of the vase.
The shape is quite nice -- flattened, with a soft shoulder. It's a wonderful, monumental vase, 17" tall, belonging in the best collections.
Item #: 2706001
Price: N/A