Le Verre Français, Palmiers Blue Vase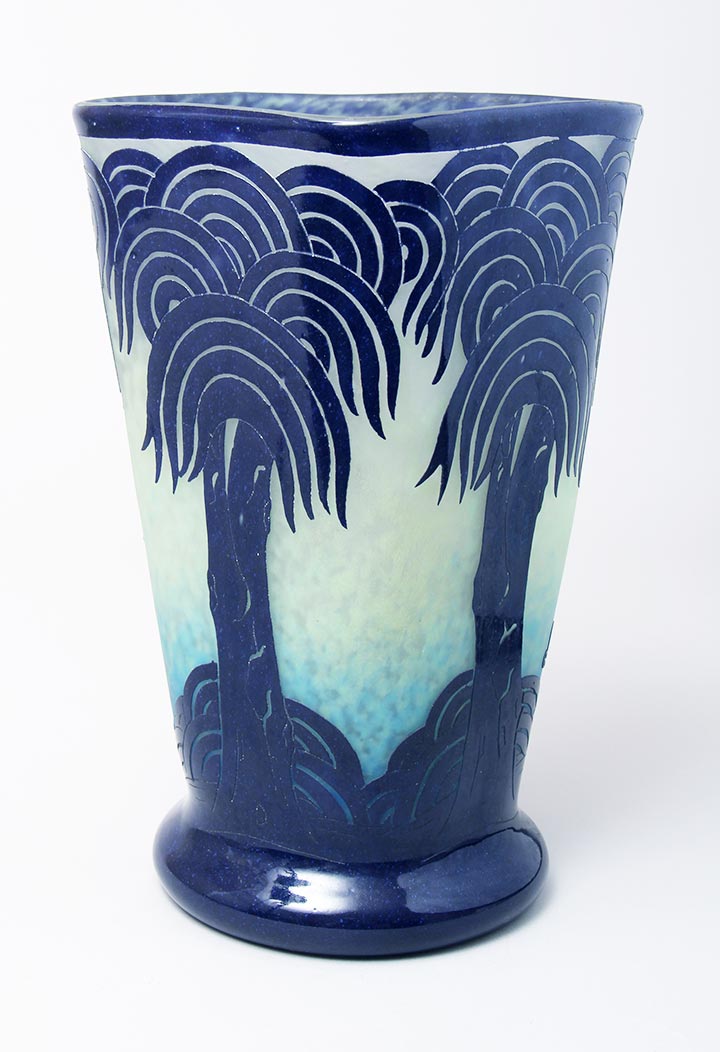 The rarest and best subject matter for Le Verre Francais vases are animals or trees. Flowers are the most common.
This example, called Palmiers Bleus (that's French, not a misspelling), is nothing short of spectacular. The blue color, really indigo, is intense, against a light blue mottled background with a hint of yellow. Plus the shape is really rare and great, with a rounded square mouth.
At 11¼", it's substantial in size and will make any collection better. Etched signature "Le Verre Francais" along the top of the foot rim and cameo signature "Charder" in the background, toward the bottom.
Item #: 2709013
Price: N/A