Daum Nancy, Mushroom Vase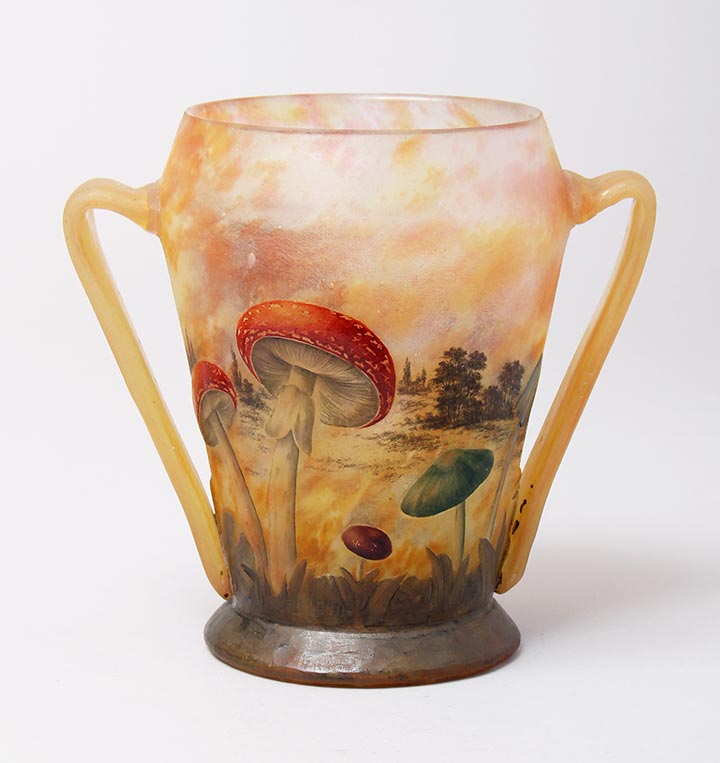 Daum mushroom vases are special and technically sophisticated because multiple techniques were used to produce them. First the vase was acid-cut. Then the mushrooms were wheel-carved to give them intricate detail. Finally they were hand-painted with glass enamel paints and fired. Mushroom vases are one of the very few Daum vases that are both wheel-carved and enameled.
Additionally this vase has a big bonus of two added handles. It's museum quality for the BEST collections. Very nice cabinet size at 6" tall. Partially effaced black enamel signature on the underside, "Daum Nancy" together with the Cross of Lorraine. Mint condition.
Item #: 2709028
Price: N/A