Gallé (Galle), Grape Blownout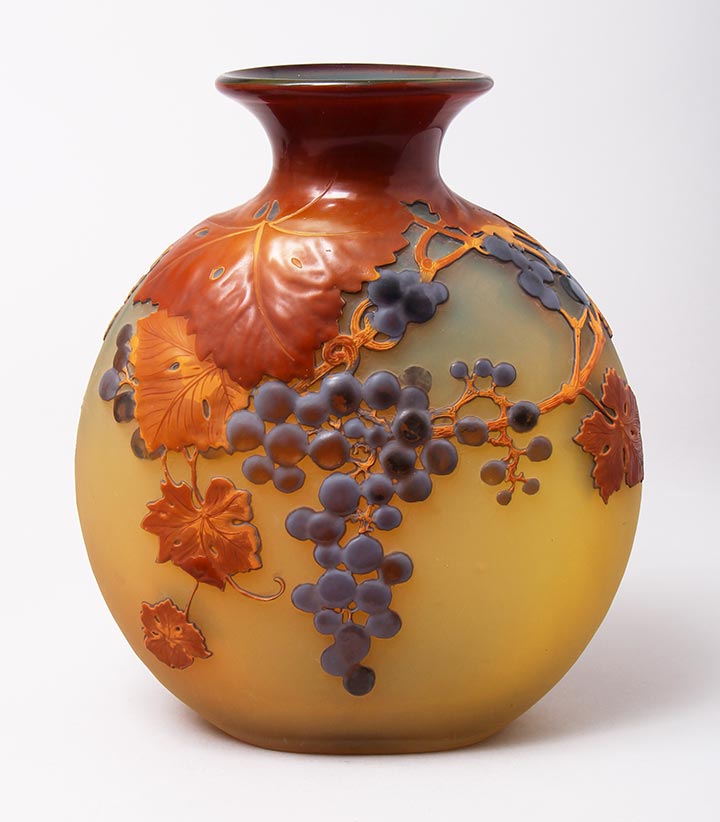 Gallé blownout vases were produced in molds. Subject matter varies from flowers to fruit to animals. They are all rarer and more desirable than most vases that are not blownout. They vary in color from one example to another, so it's nice to be able to say this example is the BEST grape blownout I have ever seen. The color is spectacular with purple grapes and brown and orange leaves and branches. It doesn't get any better.
If you're looking for the best example of anything, this killer vase is for you. 11¼" tall. Vivid cameo signature "Gallé" on the side of the vase. Mint condition.