Daum Nancy, Red Berry Vase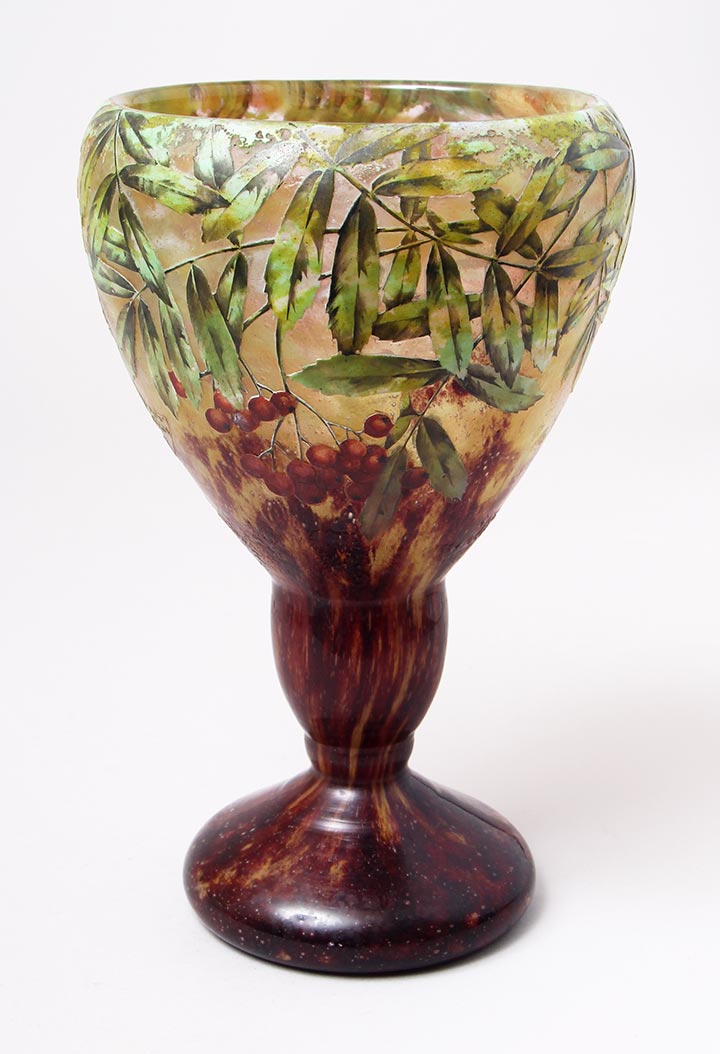 I don't know the biological name for these berries, but they must grow in the Nancy region of France, as Daum often used this decoration. The quality varies from example to example with this one being exceptional. The color, details and contrast are truly outstanding.
Substantial size at 9½" tall x 6" diameter. Signed in cameo on the side of the vase "DAUM NANCY", together with the Cross of Lorraine. Mint condition.
Item #: 2712009
Price: N/A