Tiffany Favrile, Cameo Vase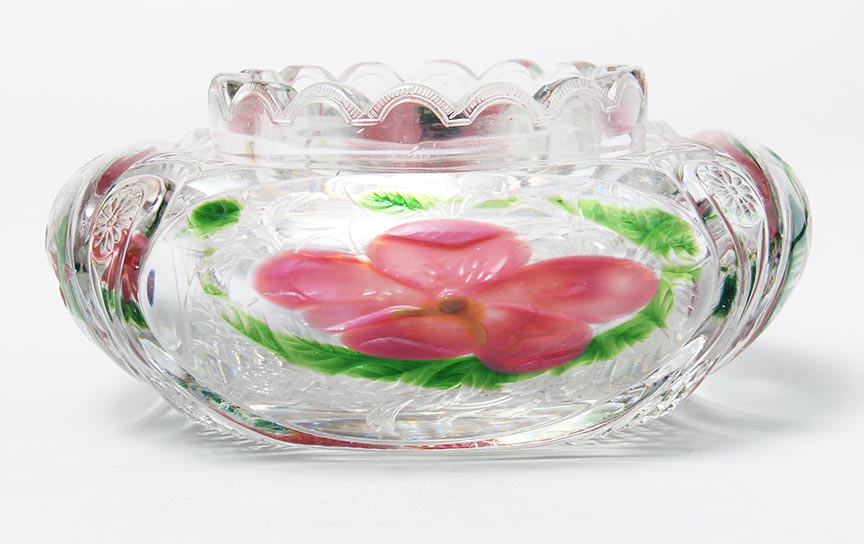 There is no acid-etching in this fabulous padded and wheel-carved vase. All of the detail was hand-carved by the most skilled craftsmen. It required exceptional skill to achieve this level of beauty. The flowers and leaves have beautiful color and a level of detail only obtainable from hand-carving.
The vase is heavy and substantial. The detailed cutting in the notched rim and the brilliant cut glass background is impressive. This museum quality piece is for the BEST collections. Signed "L.C.T. o3446" plus a scratched in "1708". Nice cabinet size at 6" diameter. Mint condition.