Daum Nancy, Violets Mini Tumbler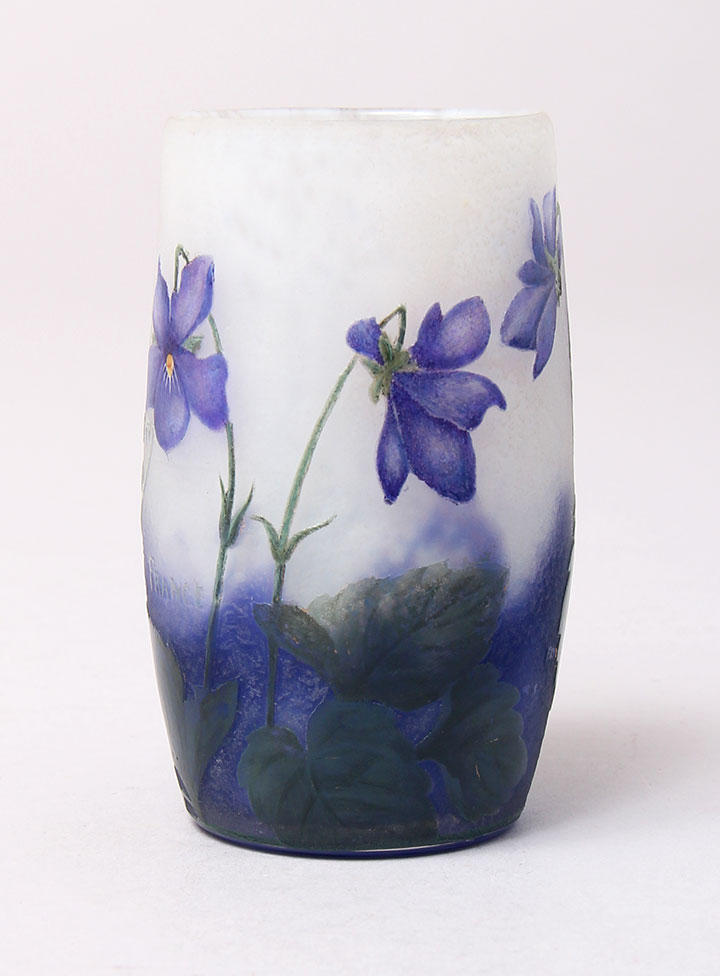 Violets are not very rare subject matter for Daum Nancy vases, but they are all desirable. One of the qualities that differentiates one example from another is the color. This example has intense color, making it special.
The tumbler shape is also desirable and comes in three sizes -- miniature (2"), mini (3½"), and full size (4¾"). This example is the mini.
You would be hard pressed to find a finer example. Signed in cameo on the side DAUM NANCY FRANCE, together with the Cross of Lorraine. Mint condition.
Item #: 2806041
Price: N/A