Gallé (Galle), Blue Floral Vase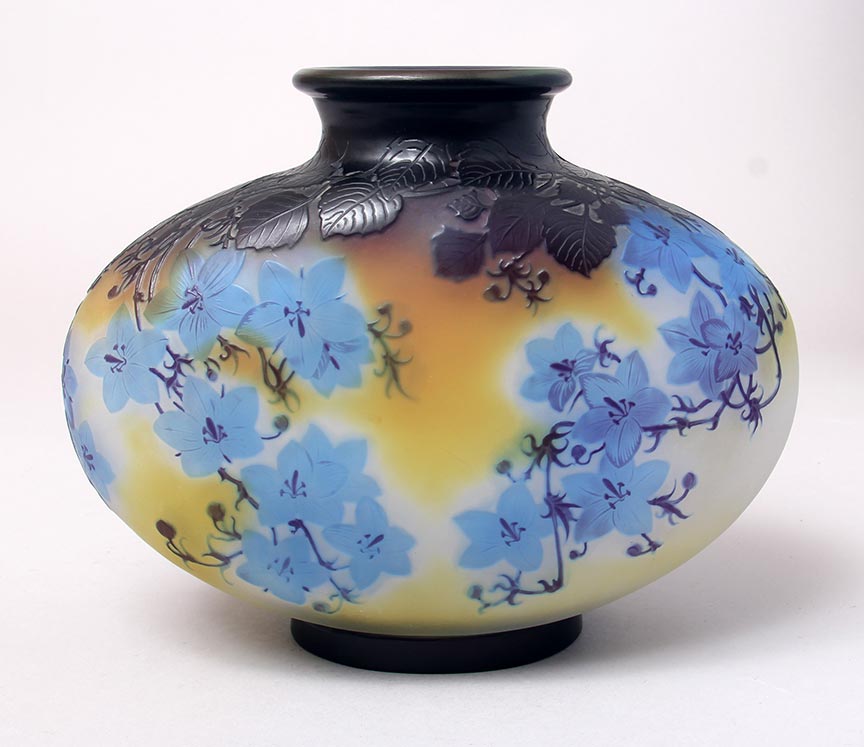 Gallé used a technique called window pane to make sure the color of the flowers didn't mix with the background colors. In this example, the vivid blue and purple of the flowers doesn't mix with the yellow of the background, unintentionally creating green flowers. The flowers appear against a white window. The result is a truly outstanding example of Gallé's work.
The shape is an elegant, flattened form, in a super cabinet size, 10" wide x 4¾" deep x 8" tall. Acid-etched signature in the background, toward the bottom, Gallé. Mint condition.
This is a special example for the discriminating collector.