Tiffany Favrile, Nasturtium Cameo Vase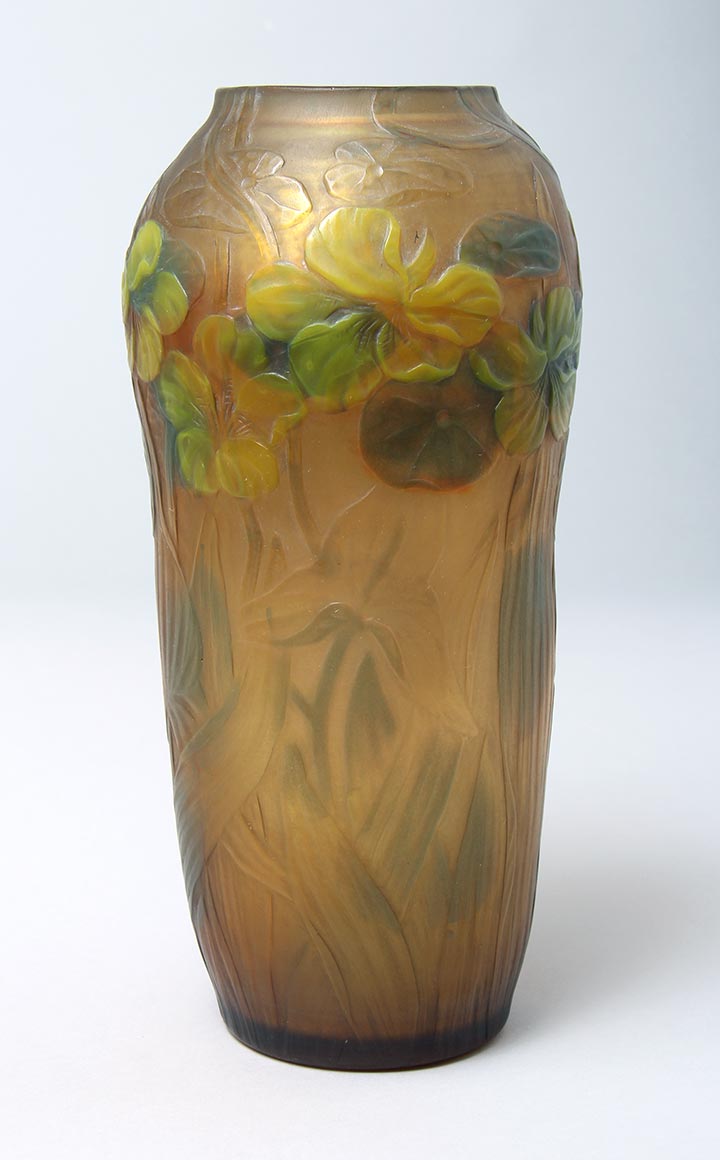 Nasturtium is such a beautiful flower in real life. The round leaves make it easy to identify.
The workmanship and color in this Tiffany Nasturtium cameo vase is breathtaking. Every single detail on the outside of the vase was carved by hand by a master carver. Also note that some of the leaves have internal color. That means the vase was first made with the leaves on the outside. Then a layer of clear glass was applied over that to make the leaves internal. It's an impressive feat of glass mastery.
Also notice that some of the leaves in the background are water lilies, so this scene was meant to be near a pond.
Nice cabinet size at 9¾" tall. Engraved signature on the underside 1107G L.C.Tiffany-Favrile. Mint condition.
Tiffany cameo vases don't come much more beautiful or higher quality than this example. It's for the best collections.