Daum Nancy, Scenic Mini Vase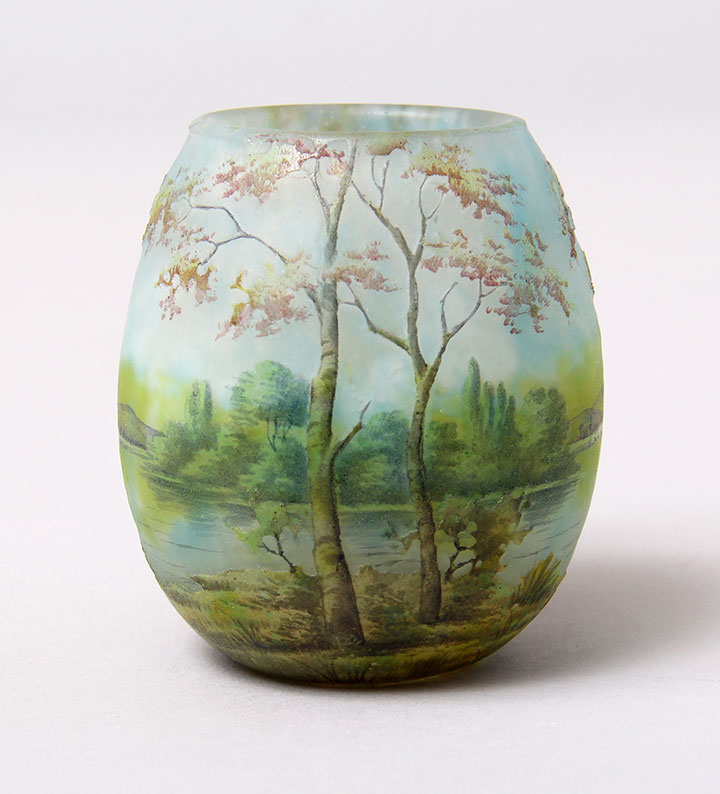 I'm particularly fond of Daum scenic vases. This example is a mini, only 3" tall, but the best quality, with fantastic detail.
I rarely know the provenance of anything I sell, but I do on this item. It is from The Glass Collection of King Frederik VIII of Denmark. You can't beat that. It's signed in black enamel on the underside DAUM NANCY, plus the Cross of Lorraine. Mint condition.
Item #: 2812018
Price: N/A