Daum Nancy, Dutch Winter Ashtray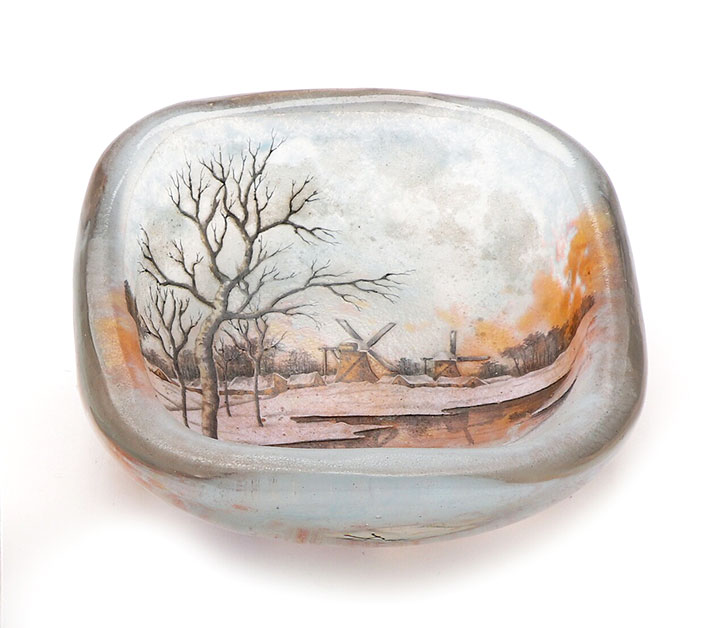 Dutch Winter was a favorite motif of Daum. The decoration is available on a multitude of sizes and shapes. It is not rare, but it is uncommon and desirable. The artistry and color vary from example to example. This one has particularly nice color and detail.
I rarely know the provenance of anything I sell, but I do on this item. It is from The Glass Collection of King Frederik VIII of Denmark. You can't beat that. It measures 5¼" square and is signed in black enamel DAUM NANCY, plus the Cross of Lorraine. Mint condition.
Item #: 2812020
Price: N/A