Gallé (Galle), Blownout Rowanberry Vase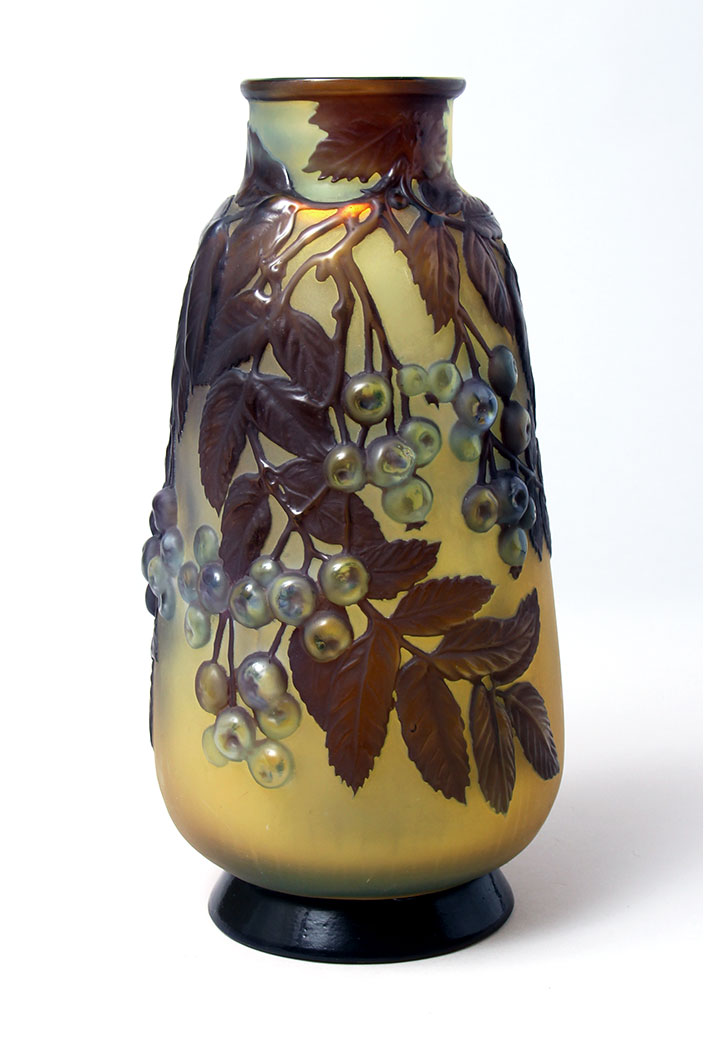 Gallé produced approximately 50 different models of blownout vases.This example is called Rowanberry, part of the rose family. I think Gallé took artistic license with this vase as all the photos I've been able to find show the berries as orange or red. Regardless, it's rare and beautiful, with no grinding (as found on too many examples).
Signed Gallé in cameo on the side of the vase. 11" tall. Mint condition.