Tiffany Studios , 16" Tulip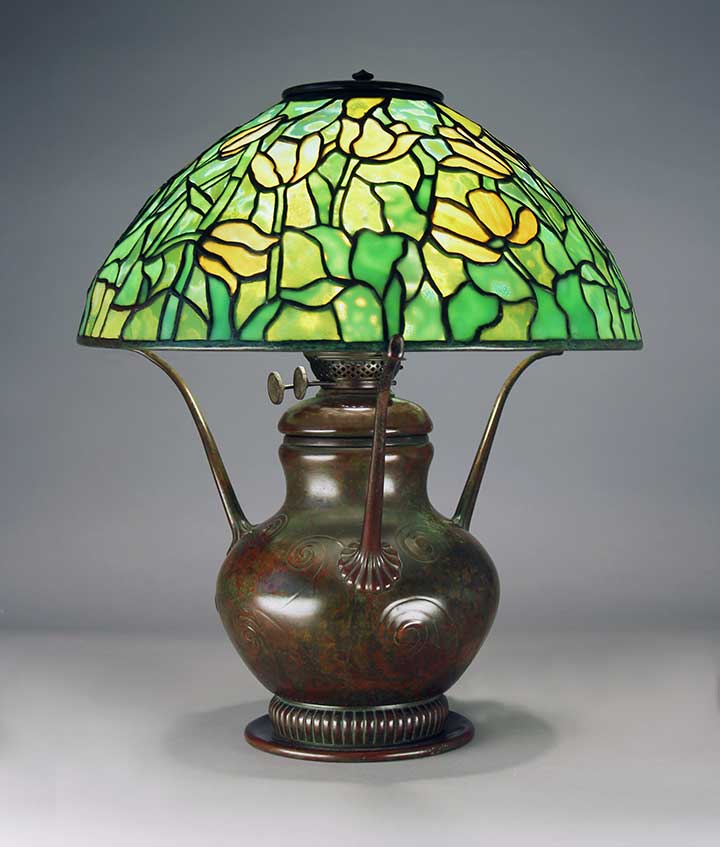 Isn't this a pretty Tiffany Studios 16" Tulip shade? It has gorgeous striated yellow petals against a varied green background with heavy mottling. The base is very attractive, with a rich original patina. It's been converted from kerosene to electricity.
Fabulous shade condition with only one hairline fracture in the entire shade. Signed properly on both the shade and base. Compact size at 18¾" tall.
Item #: 2905100
Price: N/A