Tiffany Studios , 14" Belted Dogwood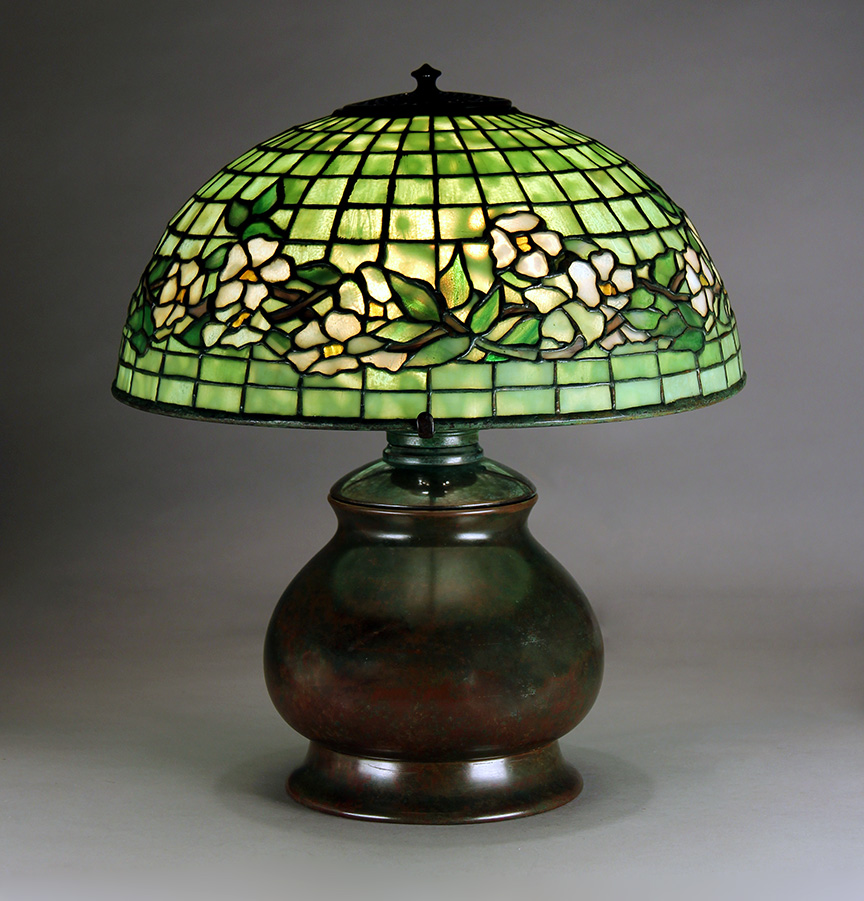 Tiffany made three sizes of Belted Daffodil, 14", 16" and 18" diameter. This example is the 14" model. It's got beautiful glass, with superior mottling in the background. It's more petite for a smaller space.
The shade is properly signed TIFFANY STUDIOS NEW YORK 1553 and the the base is properly signed. The patina on the base is original and excellent. The lamp has been professionally rewired and ready to go right into your home.
Item #: 3109005
Price: N/A