Daum Nancy, Bee Rose Bowl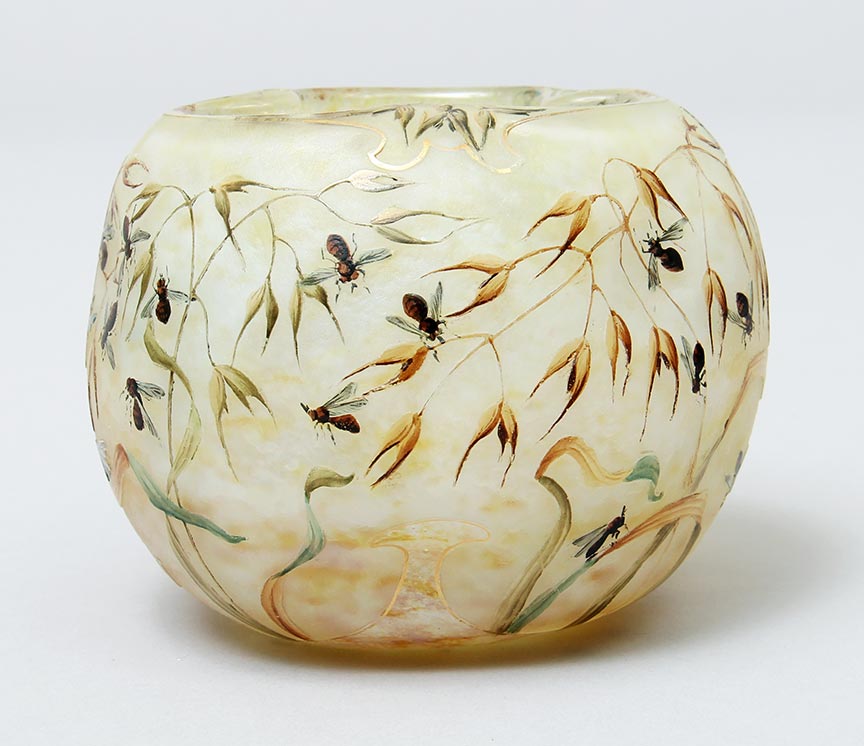 Any insect adds tremendous interest and value to a Daum Nancy vase. This beautiful mini rose bowl has a swarm of bees. The decoration is quite rare and very desirable. And the rose bowl shape is delightful. The details were all enamel-painted by hand and the decorative bands around the top rim and foot rim were hand-painted with gold. Additionally there are many interesting thumb indentations to add to the elegance of the shape.
A partially effaced gilded signature can be found on the underside. 3" tall x 4" diameter. Mint conditon.
Item #: 3009005
Price: N/A