Burgun & Schverer, Orchids Vase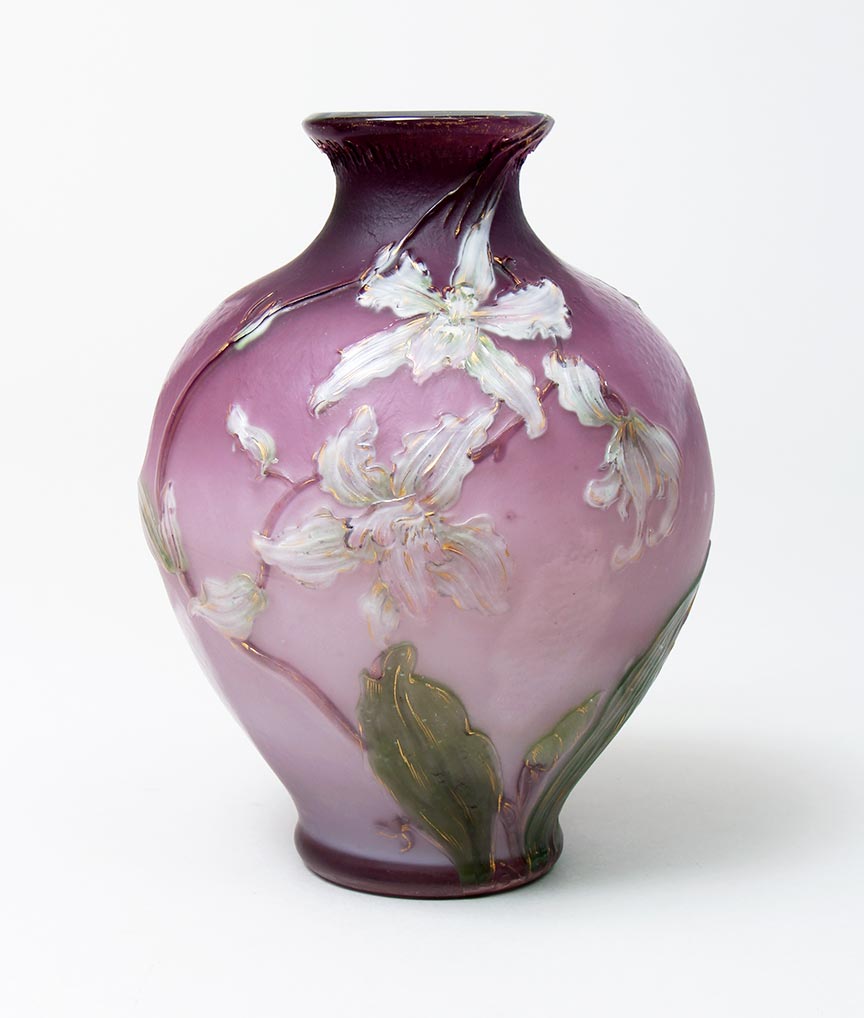 I sold this vase a few years ago and recently bought it back.
The quality and workmanship on B&S vases is usually superb, but there are still differences in quality. Cream rises to the top. Orchids are gorgeous flowers and rare subject matter for B&S. The internally decorated flowers contrast beautifully with the gorgeous shaded lavender background. The outer layer is all wheel-carved, including flourishes of martelé carving. The detail is hand-painted gold, which has been fired. This is a really great B&S vase that is quite large at 8½" tall and bulbous. Signed. Mint condition. For the best collections.
Item #: 3103008
Price: N/A