Martin Brothers, Bird Tobacco Jar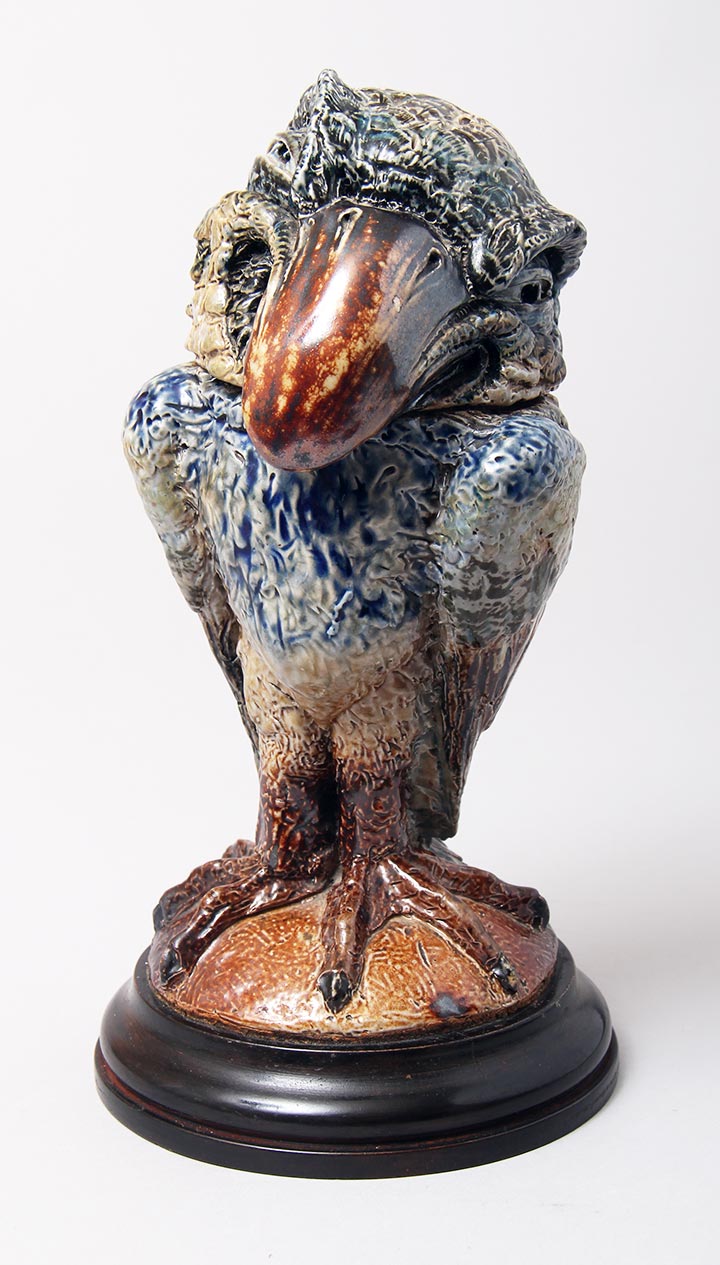 You either love or hate Martinware. I've never met anyone on the fence. Of course you know I fall on the side of love. To think that these amazing creatures were created more than a century ago is astonishing.
This magnificent bird has what people are looking for - personality. With a big beak and a cocked head, he's got it and more, including a beautiful, colorful glaze and the original wooden stand.
Mint, unrestored condition. 9¼" tall. Signed on both the head and foot.