Grapevine, Calendar Frame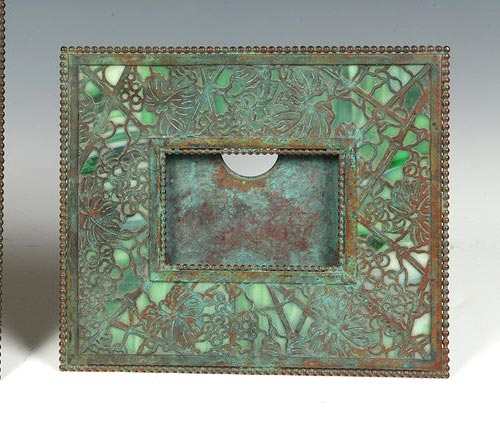 Calendar frames were meant to hold a deck of calendar cards that could be changed to the correct dates, hence the term perpetual calendar. Today, no one uses it for that purchase. Instead it's perfect for a wallet-sized photo.
The glass is original and in perfect condition. The original patina is fabulous. 7½" wide x 6½" tall. Signed.
Item #: 2807102
Price: N/A