Art Deco, Tiffany Art Deco Clock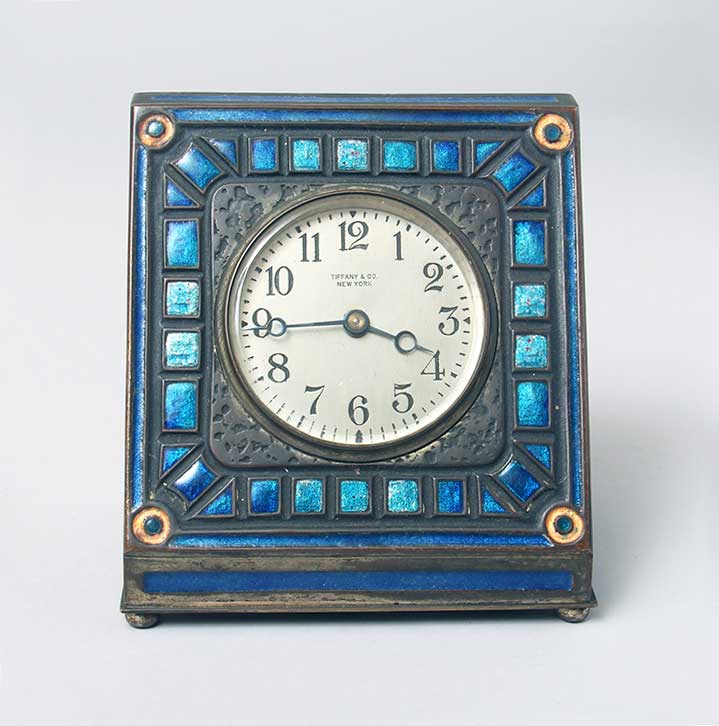 Tiffany's Art Deco pattern dates from the 1920s, after Tiffany Studios changed to Tiffany Furnaces. The squares are fired enamel and come in several different colors. Blue is one of the most beautiful and desirable. Clocks are one of the best items in any Tiffany pattern.
The clock is in excellent condition, with normal wear to the silvered surface and no wear to the enameling. The original mechanism by the Chelsea Clock Co., probably works, but is not guaranteed to work. (I never guarantee any clocks to work.) The clock is signed underneath LOUIS C. TIFFANY FURNACES INC., together with the Tiffany logo and the number 360.