Daum Nancy, Prairie Pitcher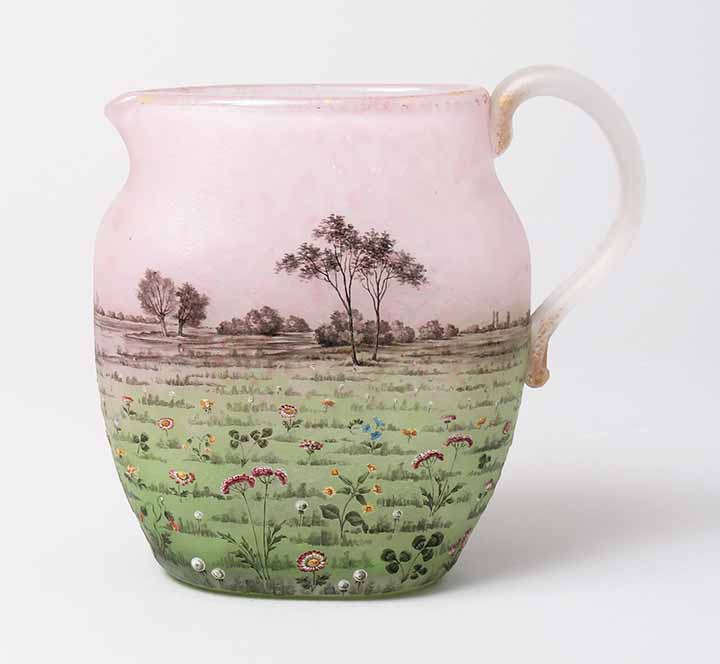 There are certain Daum Nancy decorations that are both beautiful and rare. Prairie decoration is one of them. It's exceptionally rare, pretty and desirable, with a field of exquisitely hand-painted flowers. In 45 years of business, I can name the Prairie vases I've owned on one hand.
The colors and workmanship vary from example to example. This pitcher has great color and detail, with lots of pink mottling in the background. The decoration is very busy and continues around the entire circumference. The fact that it's a pitcher makes it even better because it has a gilded applied handle.
Killer pitcher. 7" tall. Mint condition. Gilded signature Daum Nancy on the underside, plus the Cross of Lorraine. For the best collections.