Tiffany Favrile, Red Tel El Amarna Vase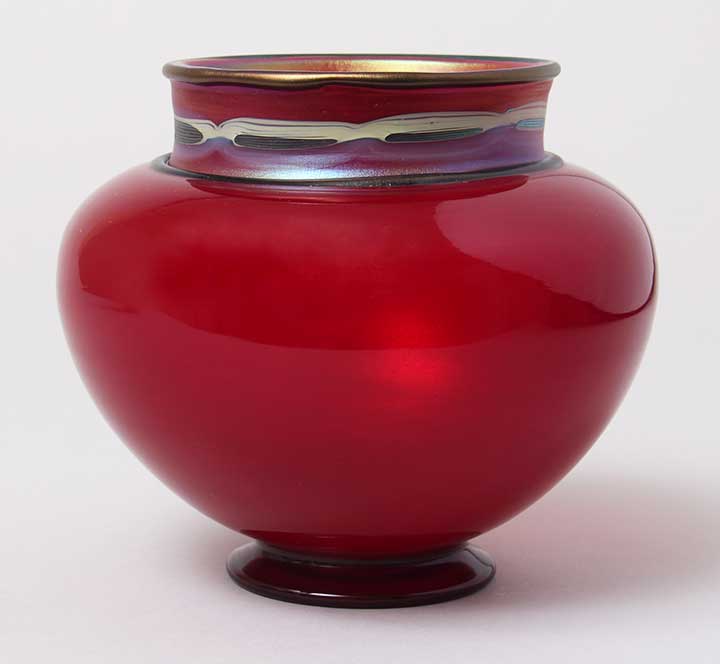 I've been buying great Tiffany Favrile vases from the same NYC collector for several years. This is one great example from a group of several vases that I just purchased this last week.
The vase is a great red Tiffany Favrile Tel el Amarna vase with exquisite grey and black chain decoration in the applied rim. It's a stunning example for the best collections.
5½" tall x 6 diameter. Beautiful engraved signature on the underside "L.C. Tiffany - Favrile 5561E". Mint condition.