Gallé (Galle), Seagulls Vase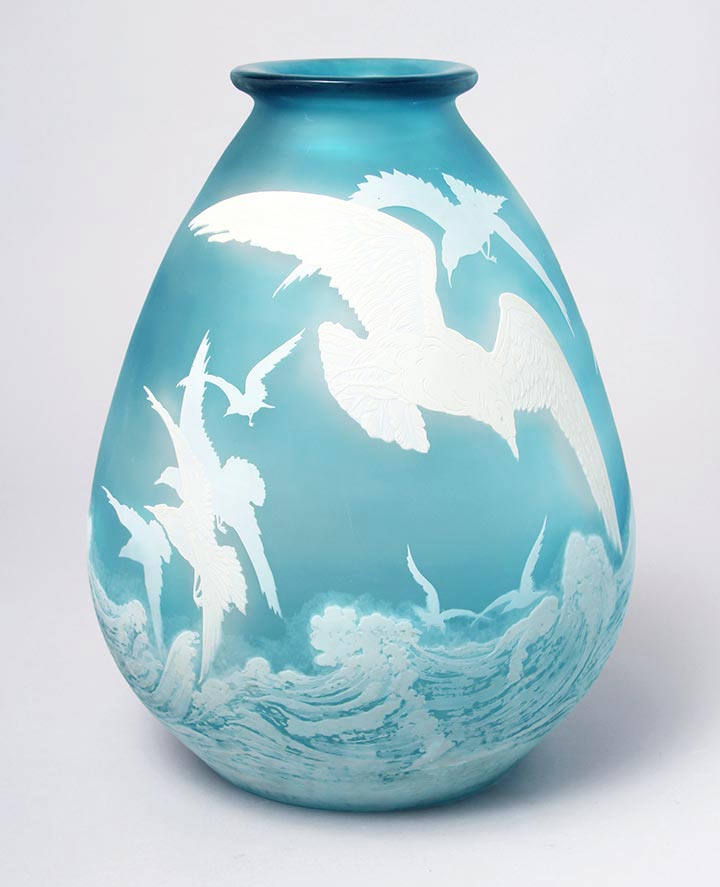 Two of the most special and beautiful vases Gallé ever produced were the Seagulls and the Polar Bear vases. This is only the second Seagulls vase I've ever owned and it's a stunner. The colors and workmanship are head and shoulders better than most Gallé vases. The birds and waves are so realistic, you can practically reach out and touch them.
The size is substantial at 14" tall x 11" diameter. It's a special, important vase, museum-quality, for the best collections.
Fancy cameo signature toward the bottom, in the waves, "Gallé". Mint condition.
Item #: 2706006
Price: N/A