Gallé (Galle), Plum Blownout Vase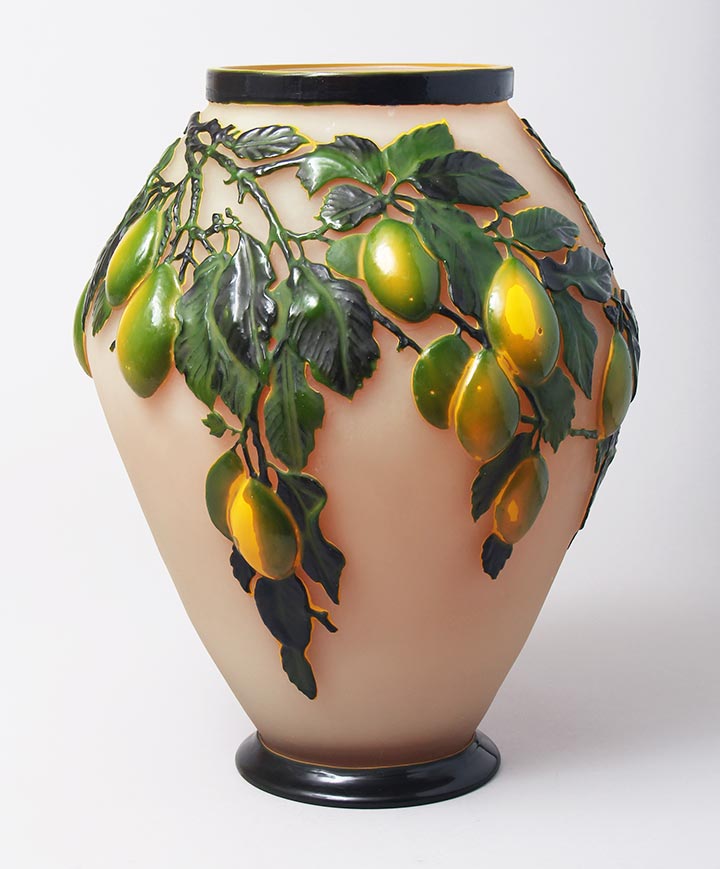 Gallé blownout vases were produced in molds. Subject matter varies from flowers to fruit to animals. They are all rarer and more desirable than most vases that are not blownout. At the moment I have some of the best examples I've ever had to offer for sale.
Most of the time Gallé plums are fairly muted in color, but this example is the BEST plum blownout with spectacular, intense green and yellow colors. It doesn't get any better.
The best plum vase there is is for the BEST collections. At 13" tall and bulbous, its size is considerable. Engraved signature "Gallé" on the side of the vase. Mint condition.
Item #: 2706007
Price: N/A