Gallé (Galle), Oak Leaves & Beetle Vase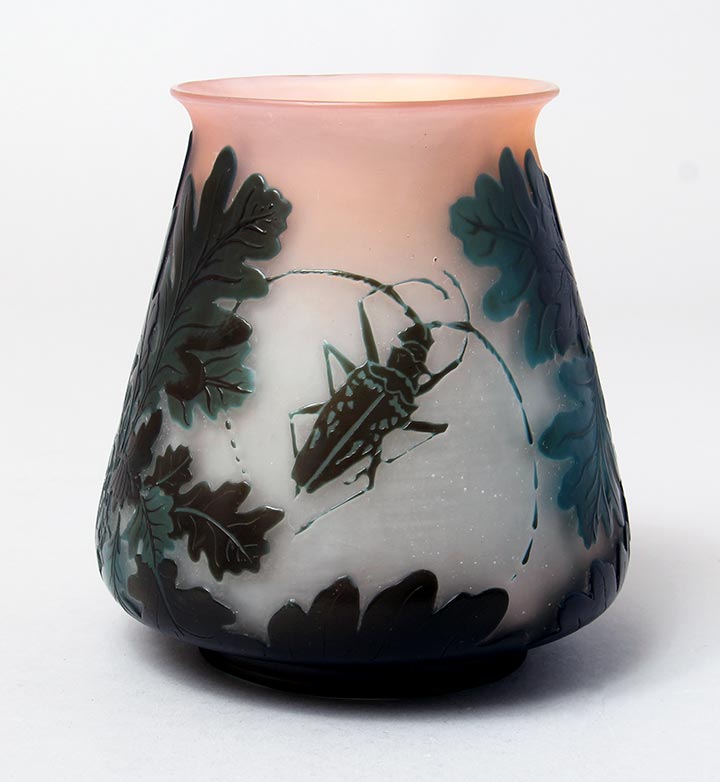 Gallé didn't put many insects on vases. They're quintessentially Art Nouveau, so they add interest, rarity and value when they're present.
This beautiful example has a big beetle among colorful oak leaves. The shading in the leaves goes from dark charcoal to stunning cerulean blue, all against a shaded salmon-colored background. The workmanship is outstanding, including wheel-polishing after the acid-etching, which results in a shine to the raised areas only.
Fancy oriental Gallé signature in the background. 5½" tall x 5¼" diameter. Mint condition.