Daum Nancy, Sweet Pea Vase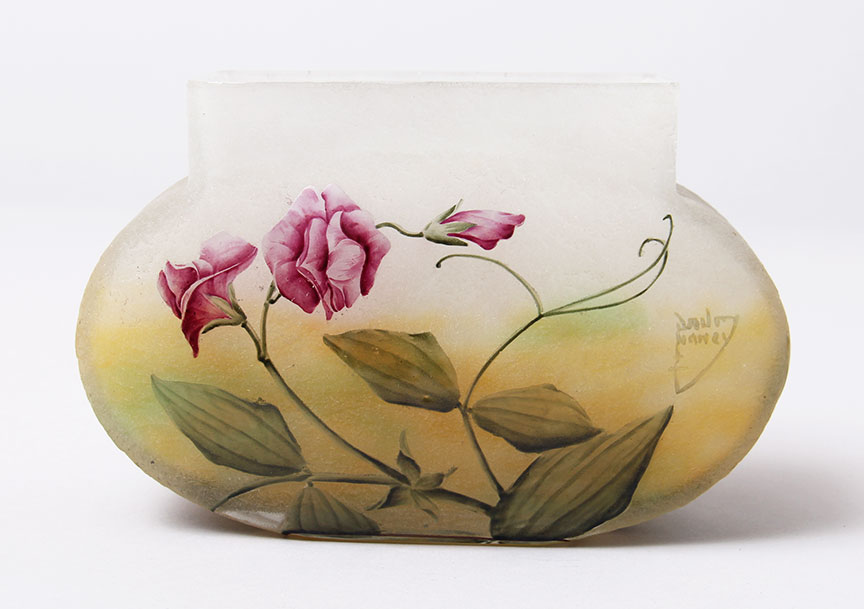 Sweet peas have lovely flowers, as beautifully depicted on this special-shaped vase on all four sides. The techique is acid-etching, followed by hand-painted enameling. It results in highly-detailed, realistic flowers. The rectangular-shaped mouth is moderately rare and desirable.
The cameo signature DAUM NANCY, is acid-etched in the background, together with the Cross of Lorraine. The vase measures 4" tall x 7" long x 3" wide -- a perfect cabinet size. The condition is mint.
Item #: 2806007
Price: N/A