Tiffany Favrile, Blue Pinched Vase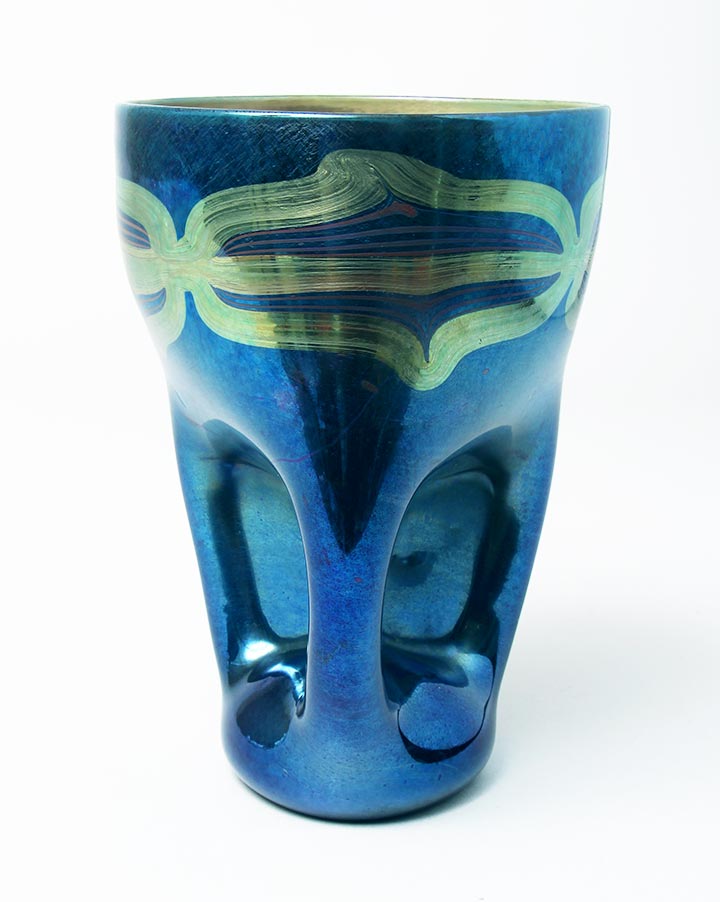 It's difficult to tell you how special this vase is, but I'll try.
First, it's unique. It's got the fanciest signature and date of production, Feb. 15th, 1898 -- an incredible rarity. It's also signed by Louis Tiffany in his own hand, Louis C. Tiffany. The fancy engraving at the top has two initials before Tiffany that are difficult to read because the initials are so fancy, but they don't appear to be L.C. Perhaps they're a relative's initials, which would indicate Louis Tiffany gave the vase as a gift.
The workmanship is beautiful and special. It has chain-type iridescent decoration around the top third of vase. Below that it's pinched in three sections, creating indentations that make it easy to hold. It's a stunning vase, in a perfect cabinet size of 7¾". Mint condition.
Museum-quality, for the best collections!