Daum Nancy, Tulips Vase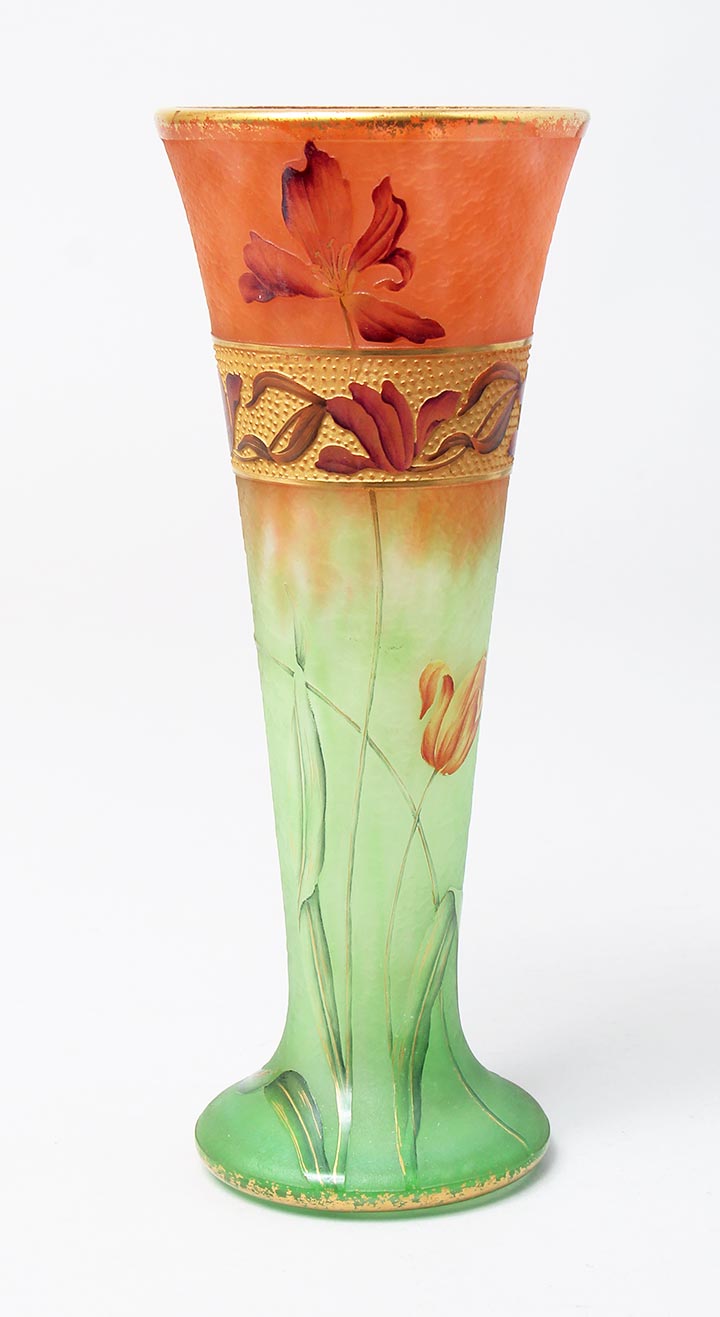 Tulips have always been desirable subject matter for Daum Nancy vases, mostly because they're so beautiful in nature. This vase uses multiple techniques to make for an especially lovely, colorful example.
The flowers are both acid-etched and hand-painted enameled, so the details are splendid. Additionally there is extensive gilding in the band above the mid-section, the top and bottom rims, and the details in the leaves. This additional technique raises the level of beauty and sophistication.
Hand-painted gilded signature on the underside "Daum Nancy" and the Cross of Lorraine. Very nice size at 7¾". Mint condition.
Item #: 2806101
Price: N/A