Daum Nancy, Violets Bowl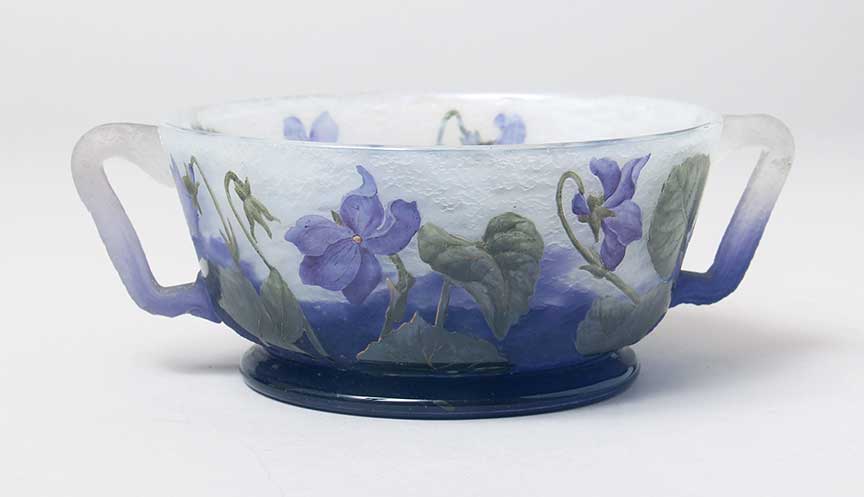 Sometimes the shape of a vase is as important as the subject matter. Such is the case with this bowl with applied handles. Violets are one of the best flowers for Daum Nancy glass and these violets have wonderful color and hand-painted, gilded details.
The bowl measures 5½" across, making it a very nice cabinet size. Gilded signature on the underside DAUM NANCY, together with the Cross of Lorraine. Mint condition.
Item #: 2811001
Price: N/A