Daum Nancy, Violets Perfume Bottle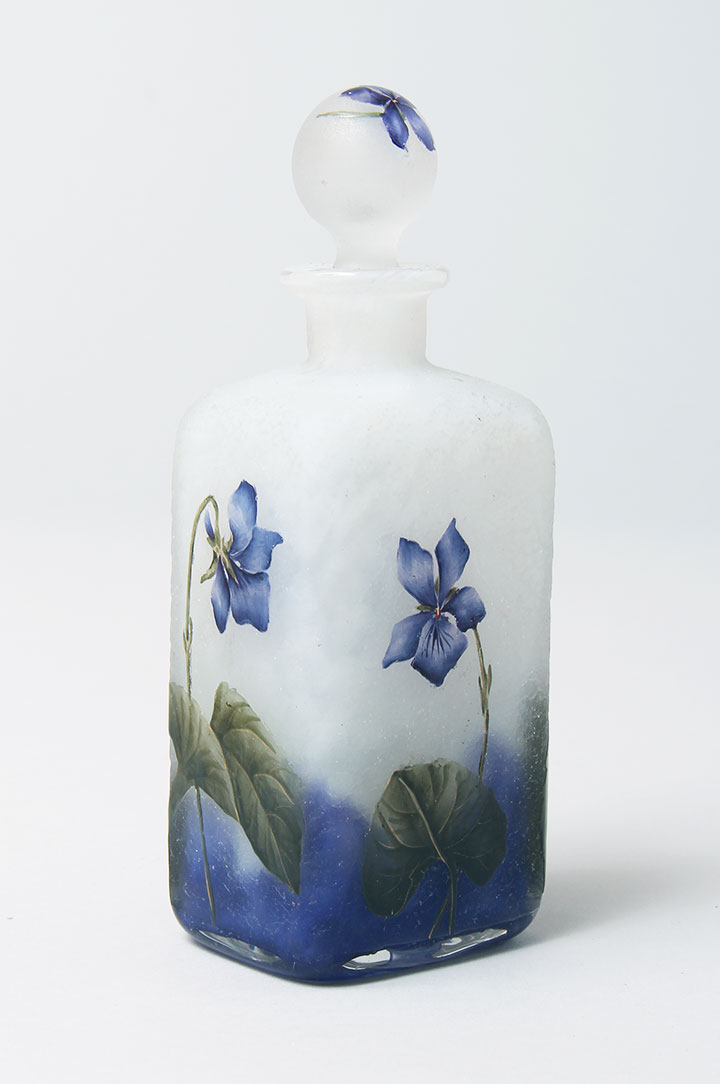 Violets are one of the best flowers for Daum Nancy glass. The stronger the color, the better. This example has really great color and detail, but to top it off, it's a very rare perfume bottle, with the original stopper. Unfortunately, many Daum bottles do not have the original stoppers. This one has the matching acid-etched and enameled violets flowers, so there's no doubt about its originality.
At 6" tall, its a very desirable rarity. Signed in cameo on the side of the bottle DAUM NANCY, together with the Cross of Lorraine. Mint condition.
Item #: 2811002
Price: N/A