Gallé (Galle), Apple Blossom Blownout Vase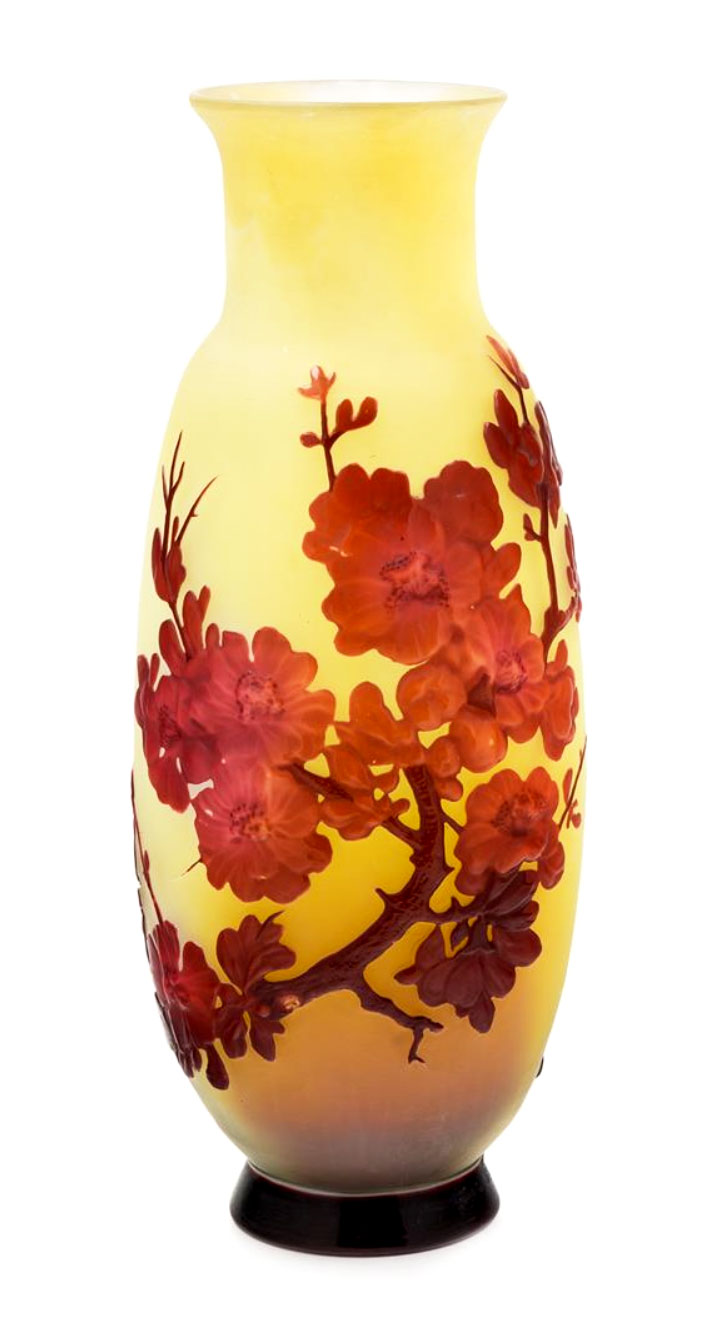 Gallé produced approximately 50 different varieties of blownout (mold-blown) vases. This example is of Apple Blossoms. It's a rare, important vase in a nice big size, 13¾". The color varies quite a bit from example to example. This one has striking color.
Signed in cameo on the side of the vase Gallé. Mint condition.