Daum Nancy, Wild Orchids Vase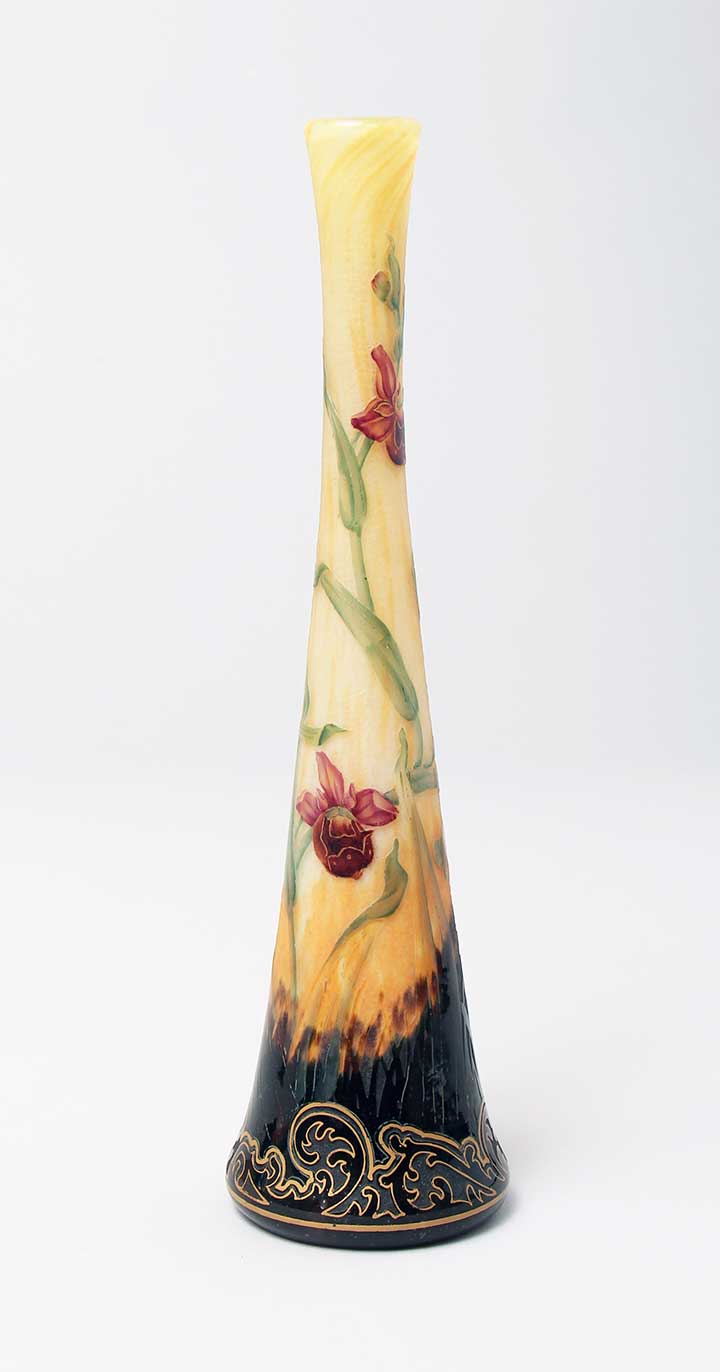 Wild orchids are wonderful subject matter for Daum Nancy. The better examples, like this one, are accompanied by spider webs in the background. What brings an example to the next level is gilding. This example has beautiful, unworn, gilding around the foot rim. The color and contrast are superior.
Nice cabinet size at 9". Gilded signature underneath DAUM NANCY, together with the Cross of Lorraine. Mint condition.
Item #: 2811011
Price: N/A