Tiffany Studios , Arabian Lamp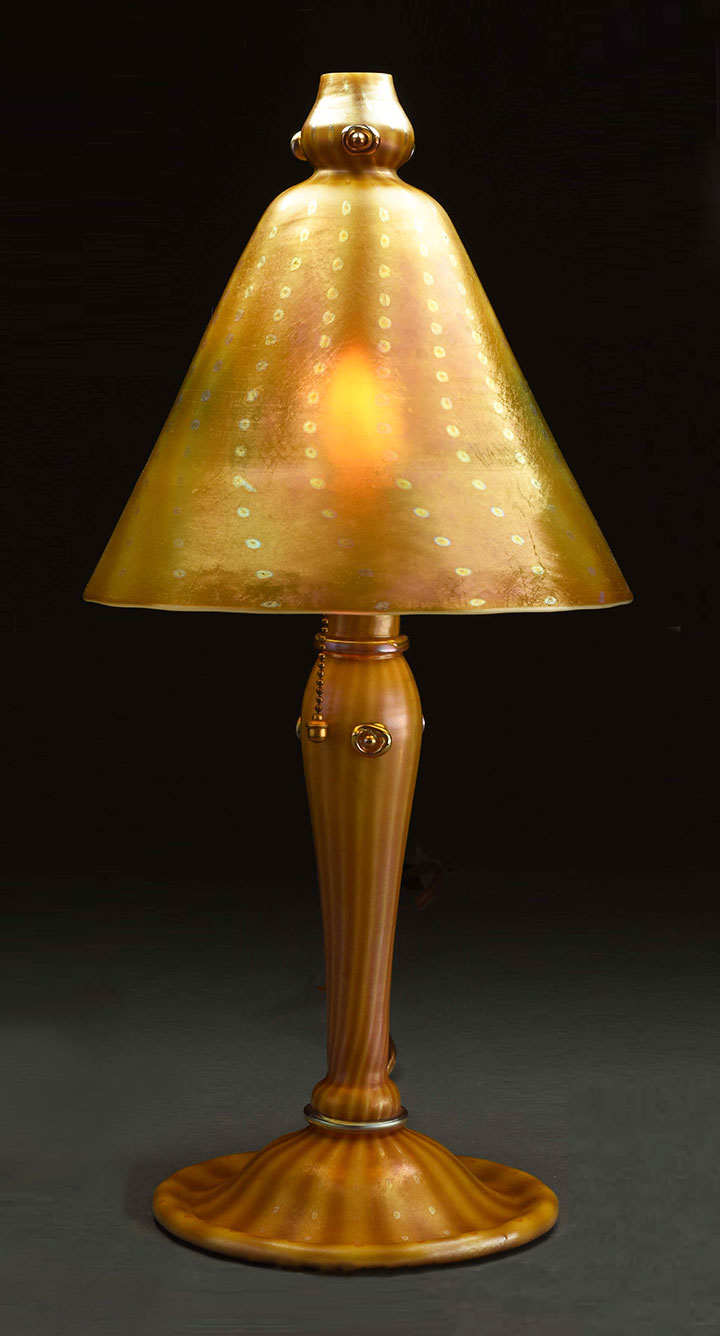 This model lamp was called Arabian by Tiffany Studios. The decoration is zipper pattern. This model, in tan, is particularly nice because it's totally original, including the socket (but not the wiring, which is new and electrically safe). The color match between the shade and base is excellent. It's properly signed L.C.Tiffany - Favrile on the inside lower rim of the shade, as well as on the underside of the base. 14¼" tall. Mint condition.
If you've been looking for a wonderful example, with no excuses, this lamp is for you.
Item #: 2812004
Price: N/A