Daum Nancy, Wild Orchids Vase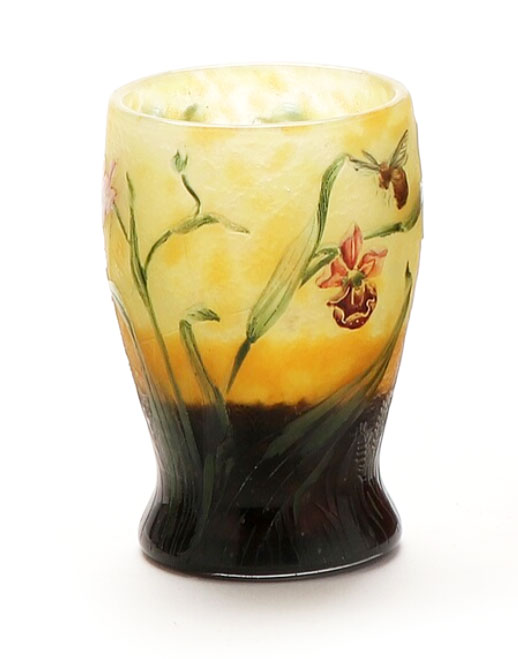 Daum liked wild orchids, so they produced it on a variety of shapes and sizes. It's a very pleasing subject matter. What makes one example better than another is the presence of spider webs (some examples don't have them) and insects (most don't have them). This example has both spider webs and a bee, so it's head and shoulders better than similar examples. Daum wanted to make realistic scenes, so notice the transition from the sky to the dark ground. The color is strong and the detail superb.
It's a mini vase, at 2¾", so it's for people who like smaller examples. It's from The Glass Collection of King Frederik VIII of Denmark, one of about 10 items I purchased from the collection. Kings don't buy junk, so you can understand the quality. Signed DAUM NANCY, plus the Cross of Lorraine. Mint condition.