Gallé (Galle), Fire-Polished Vase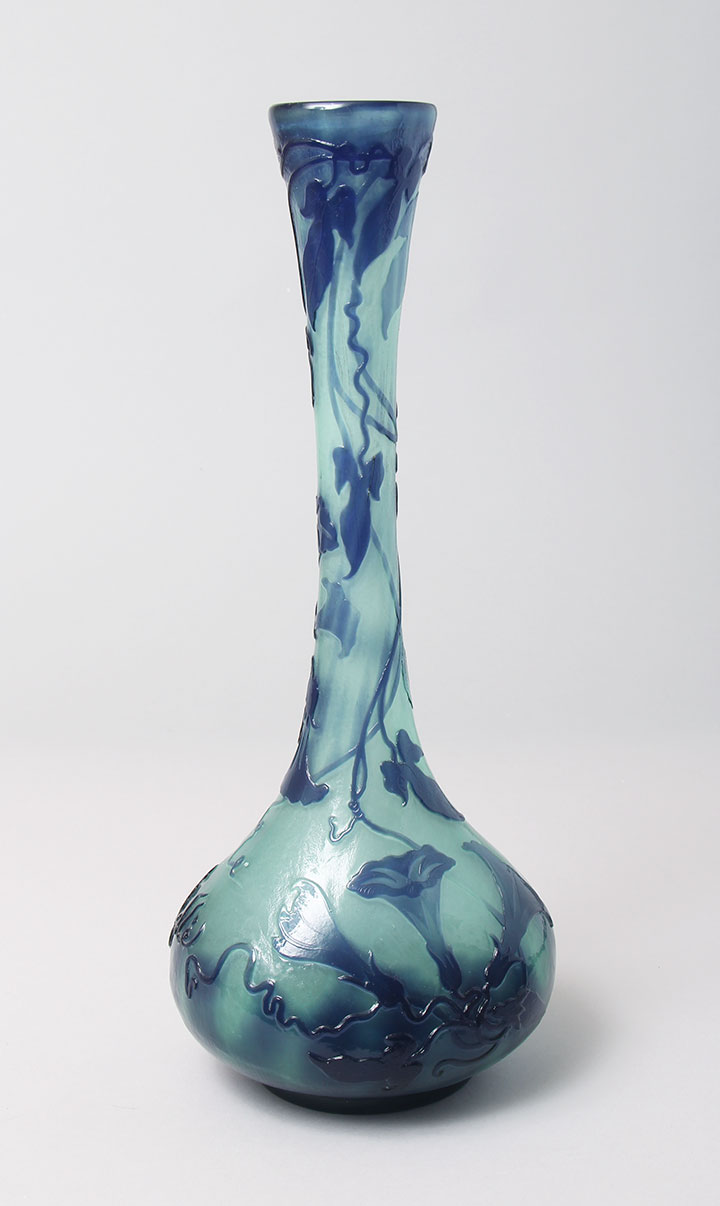 Fire-polishing is a technique where a broad flame was used to heat and melt the surface of a vase. The process results in a shiny overall surface. It's a technique that Gallé used infrequently, but with great success.
This vase is decorated with a bindweed flowers on an elegant shape. They're the loveliest shade of cerulean blue, on a soft aqua-colored background. The pastel colors work perfectly together.
The vase is a nice, big size at 15½" tall. The very fancy signature, Gallé, is found in the background toward the bottom. Mint condition.
Item #: 2812044
Price: N/A