Tiffany Studios , 10-Light Lily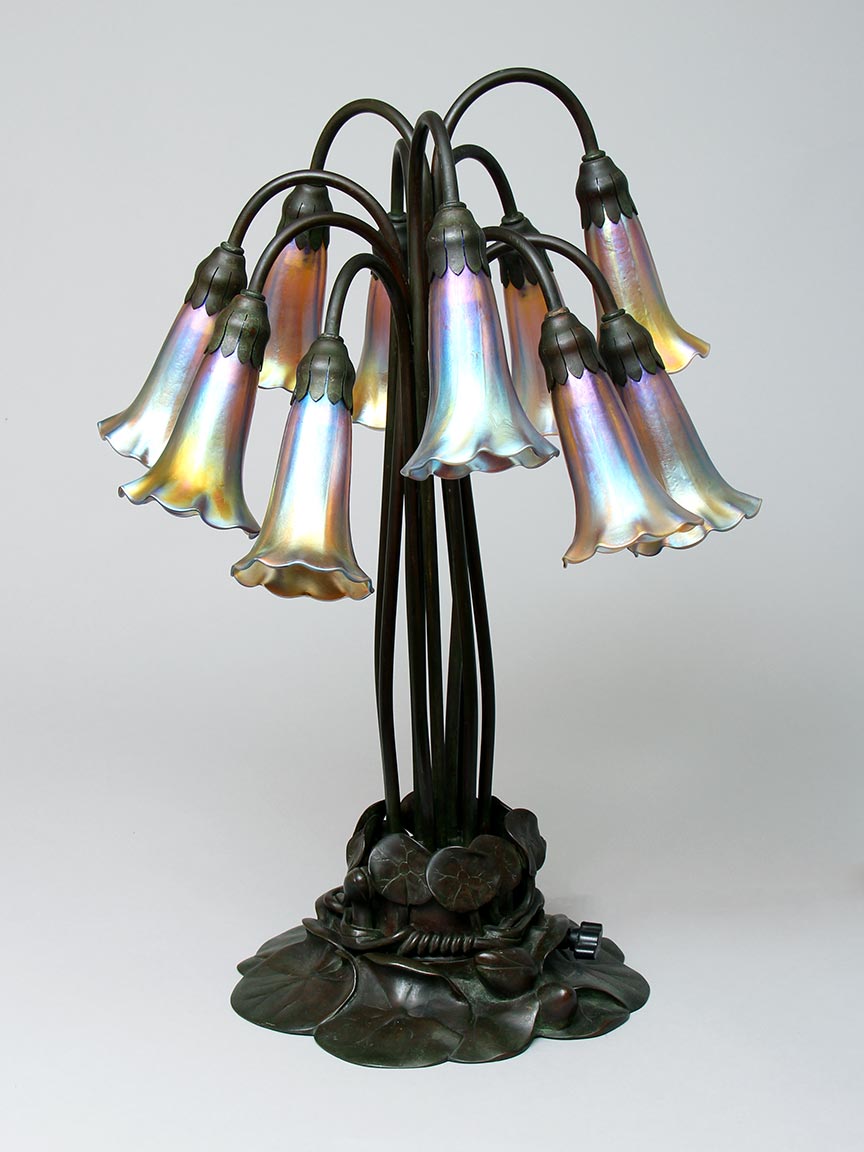 Some Tiffany Studios lily lamps stand head and shoulders above the rest. This is one of those examples. It has 10 lights, with beautifully matched, highly iridescent, heavily fluted shades. That's what you want to see in a lily lamp. It also has all of the original porcelain sockets and has been professionally rewired. You'll find many lily lamps were rewired with brown plastic sockets to replace the defective ones. Not this example. Then you want a rich, original, green-brown patina. Check. Lastly you want all of the shades and the base to be signed. No problem.
I've bought and sold countless numbers of Tiffany lily lamps over the years and this is one of the best. It will look great in your home.