Gallé (Galle), Rio De Janeiro Banjo Vase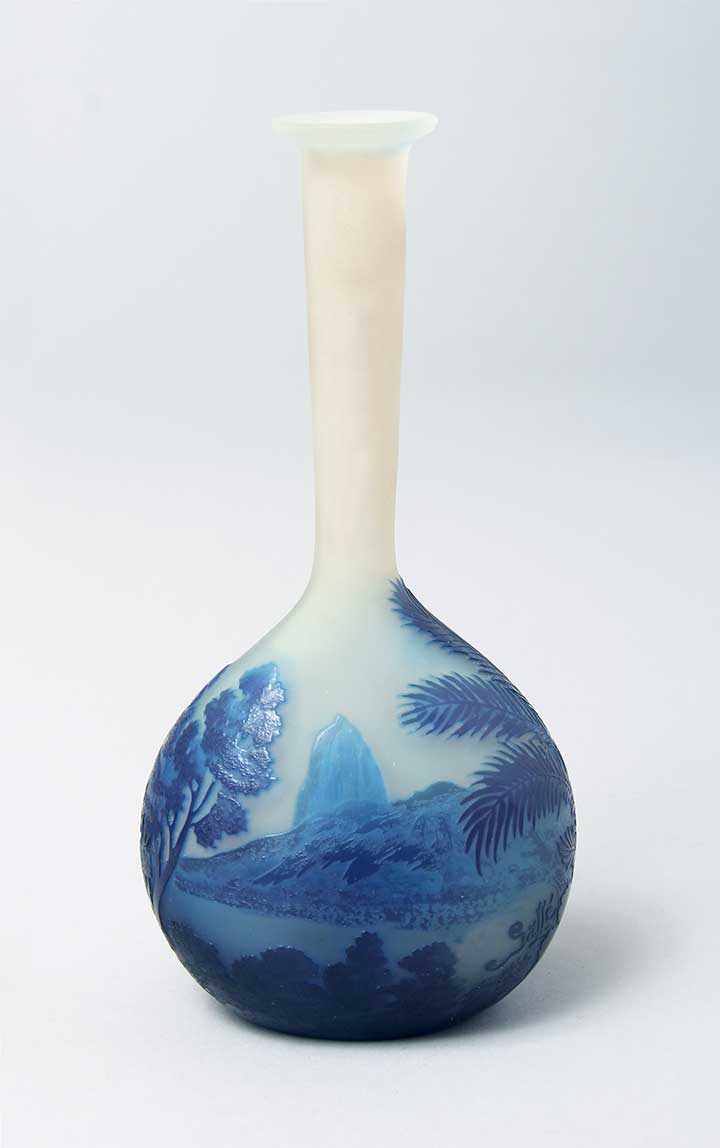 The banjo is and was one of Gallé's most successful shapes. Some collectors have put together huge collections of only this shape. This example, with Rio de Janeiro decoration, is the rarest of all. It comes in several color combinations but vivid blue and purple is the best. With all of the thousands and thousands of Gallé vases I've bought and sold over the years, this is the first time I have owned a Gallé Rio de Janeiro banjo vase.
Interestingly, Gallé actually put the name Rio de Janeiro on the vase. It's found on the side of the vase near the bottom. It's close to the very fancy Gallé signature.
6¾" tall. Mint condition. For the best collections!