Tiffany Favrile, Tel El Amarna Vase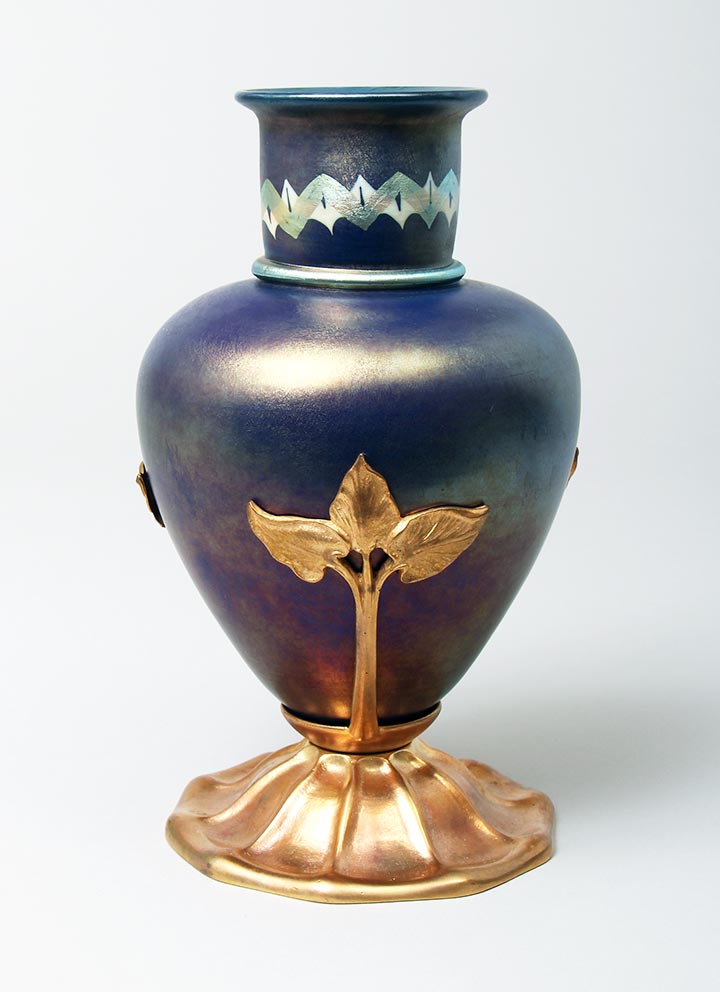 Tiffany named vases with a decorated applied collar Tel el Amarna, after the ancient city in Egypt. They were produced in gold, green, blue and red. Red is the rarest color and blue is next.
This stupendous example has exquisite blue color with purple highlights. It comes with an original gilded bronze base. The foot of the vase has been ground by Tiffany to a button that fits perfectly into its bronze foot. It's signed L.C.T. at the bottom of the button and TIFFANY STUDIOS NEW YORK underneath the bronze base.
9" tall. Mint condition. Museum-quality for the best collections.