Daum Nancy, Datura Vase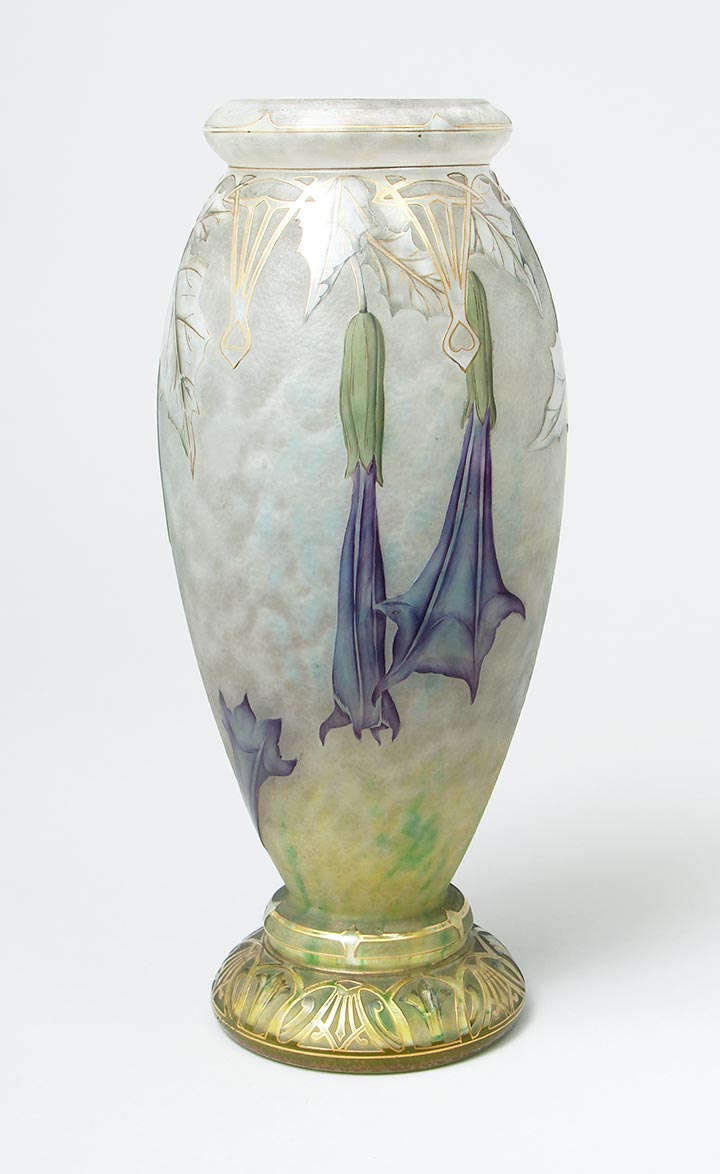 Datura grows in the Chihuahuan, Sonoran and Mojave deserts at elevations ranging from 1000 to 6500 feet. It also grows in France or Daum Nancy would not have used it as decoration on this vase.
The flower is colorful and showy, making this a beautiful vase. But what really stands out is the extensive gilding. The techniques were acid-etching (for the outline of the flowers and geometric designs), hand-painted enameling (for the color and detail in the flowers and leaves) and gilding (for the considerable border decorations at the top and bottom). Together they make for a very special vase.
Perfect gilded signature underneath Daum Nancy, together with the Cross of Lorraine. (Frequently the signature is gilded if there is gilding on the vase. After all, the artist was already holding the paint brush with gold, so it was easy.)
At 12" tall, it's really impressive. You would expect considerable wear on the gilding for a vase 120 years old, but there's very little. It's museum-quality for the best collections.