Tiffany Studios , 15" Spider Lamp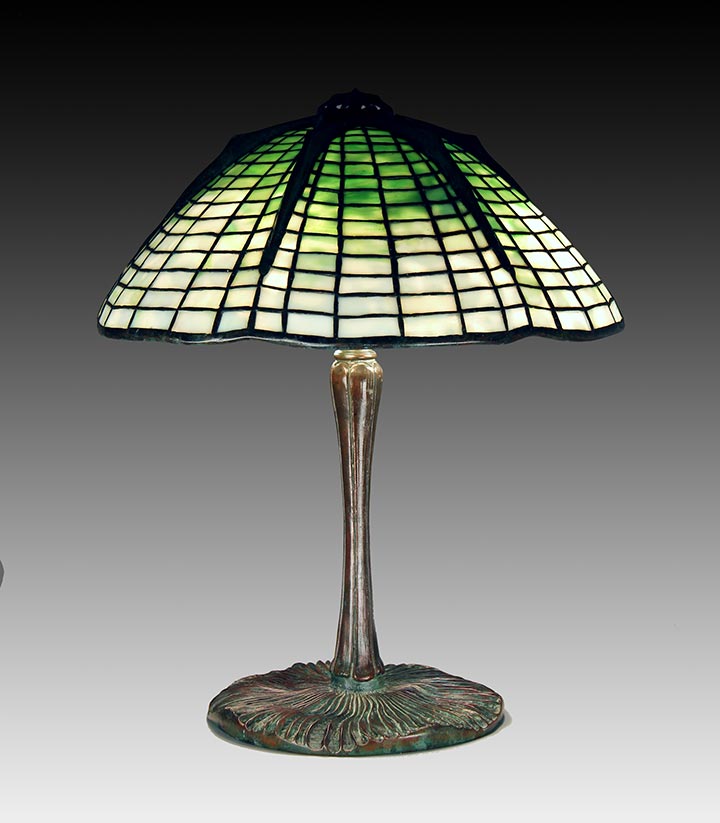 Tiffany's Spider design is very desirable. It's one of the unique lamps that Tiffany is known for. I've only had a few examples over the years because they're hard to find and usually too expensive. This lamp came straight from its original home in New Hampshire. All I did was have it rewired professionally and waxed to bring out the great original patina. The beautiful green glass that transitions to white glass with green mottles is all original and in superb condition (except for two cracked tiles, only mentioned for accuracy). The original patina on the base is exceptional. 15" diameter.
Signed on the shade TIFFANY STUDIOS NEW YORK 337-10. Dash numbered shades are usually higher quality than other examples. It means they were part of a limited edition of a few lamps with special glass. Signed on the underside of the base with a matching number to the shade TIFFANY STUDIOS NEW YORK 337.
The lamp is very fairly priced and will be gone soon. If it's for you, contact me soon so as not to be disappointed.