Daum Nancy, White Tobacco Flowers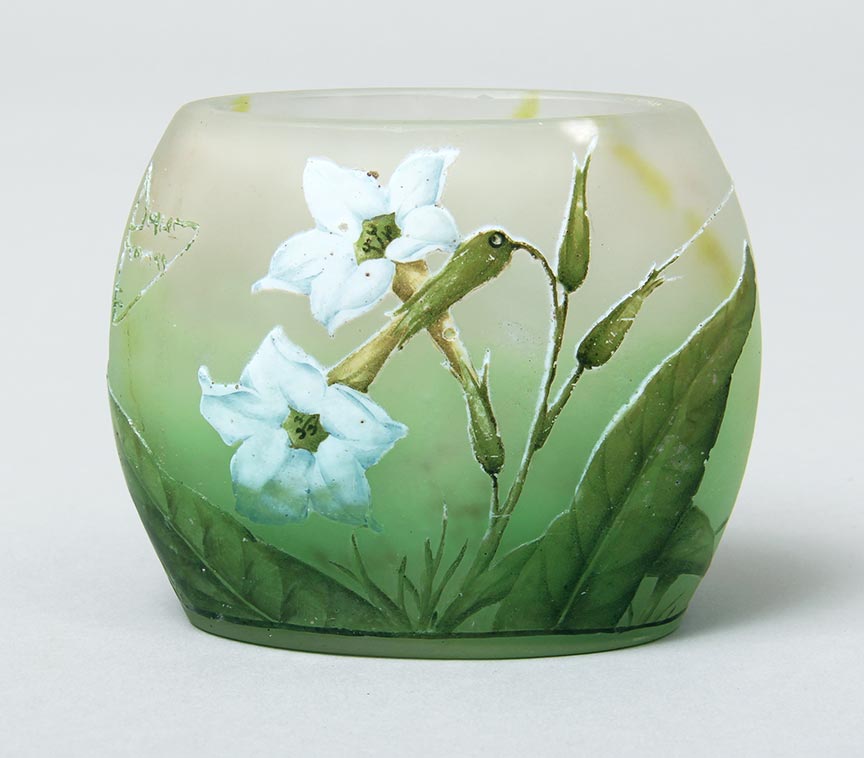 White flowers (in this case Coyote Tobacco flowers) are rare subject matter for Daum Nancy. The result is a vibrant, colorful, floral design with a superb level of detail and beauty. This could only be achieved with both the techniques of acid-etching and hand-painted enameling.
3" tall mini vase. Acid-etched, cameo signature on the side of the vase DAUM NANCY, together with the Cross of Lorraine. Mint condition.
Item #: 3006006
Price: N/A