Daum Nancy, Pair Of African Violets Vases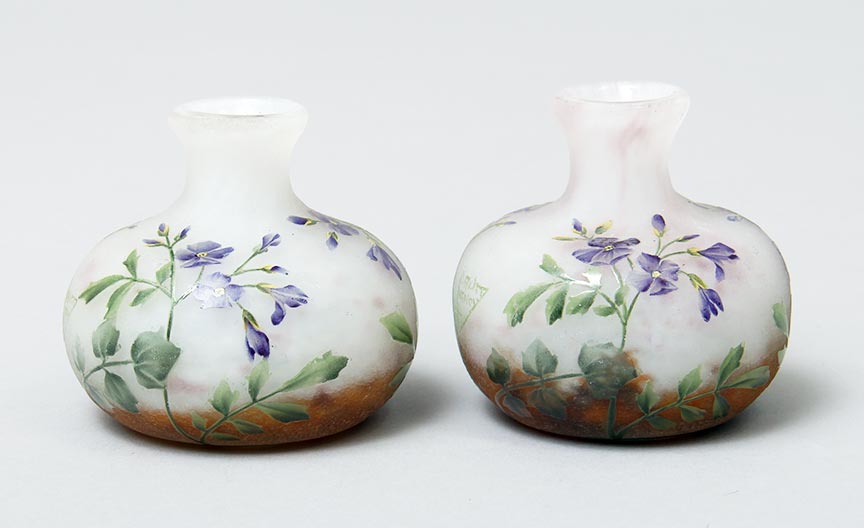 Matching pairs of Daum Nancy vases are very difficult to find. This cute mini pair, 2½" tall, with African Violet decoration, is lovely. The techniques were acid-etching, followed by hand-painted enameling. It resulted in pretty color and beautiful detail.
Each has an acid-etched, cameo signature on the side DAUM NANCY, together with the Cross of Lorraine. Mint condition.
Item #: 3006007
Price: N/A