Gallé (Galle), Blownout Crocus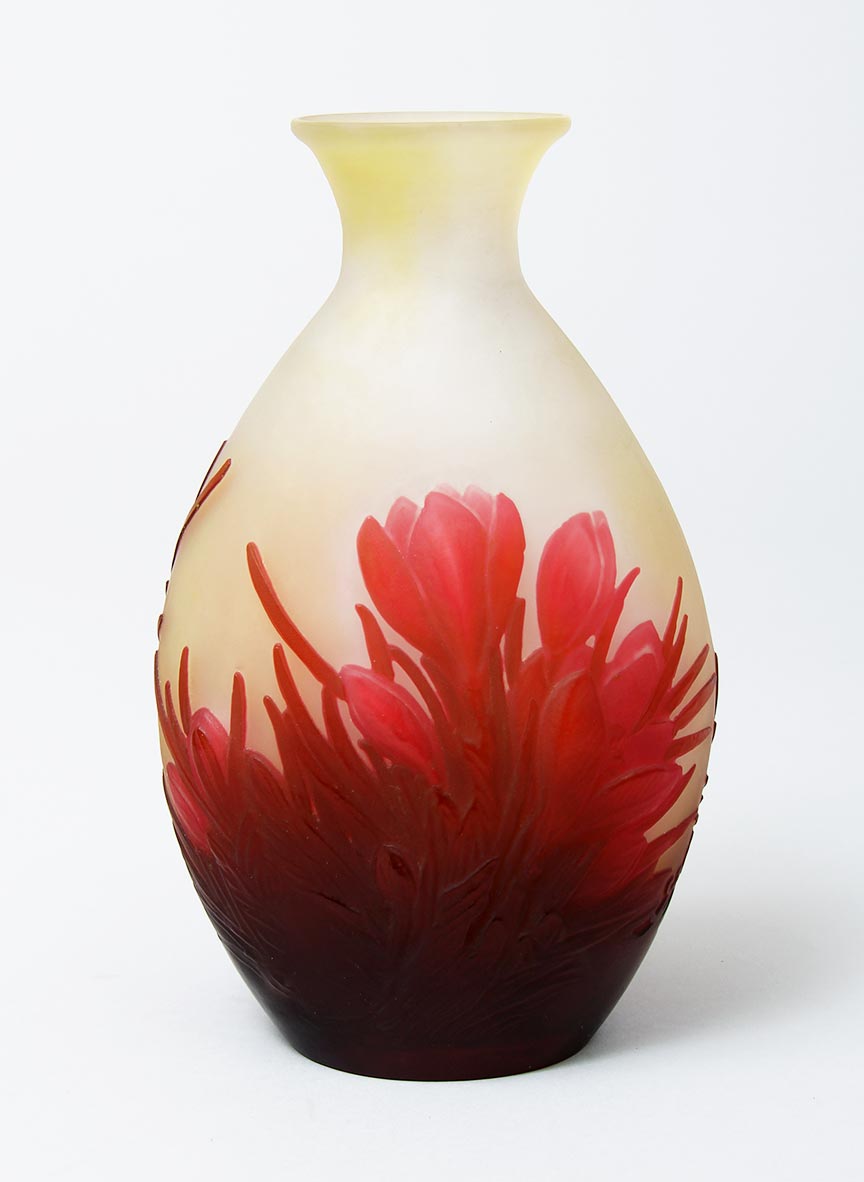 Gallé blownout vases were produced in molds. Subject matter varies from flowers to fruit to animals. They are all rarer and more desirable than most vases that are not blownout. Standard acid-etching techniques were used after the molten glass was formed in a mold with compressed air.
Crocus blownout vases come in a variety of colors. This example, with pink-red crocus flowers, is exceptionally pretty. And a nice little added touch is the original Gallé sticker on the bottom ETABLTS GALLÉ·PARIS·NANCY and hand-numbered 31873.

8¼" tall. Cameo signature on the side of the vase Gallé. Mint condition.
Item #: 3103001
Price: N/A