Tiffany Studios , 20" Belted Dogwood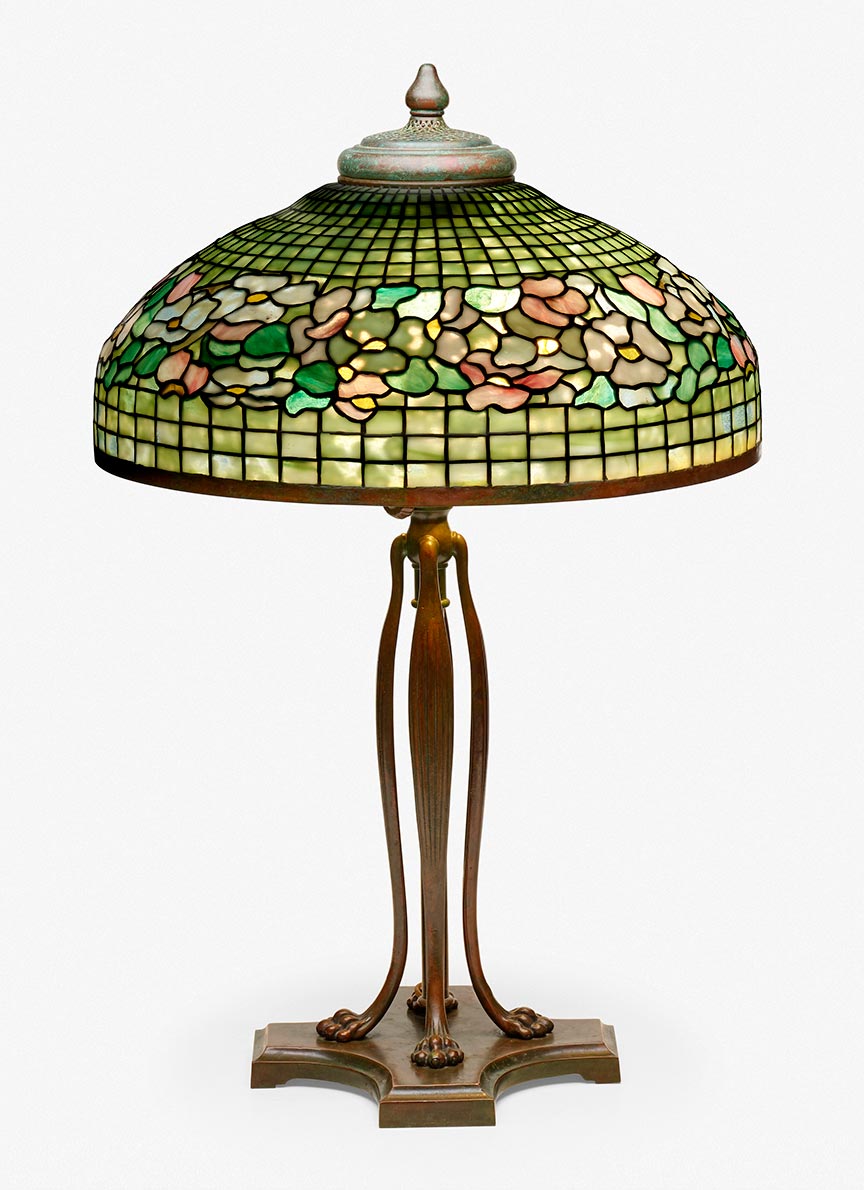 I've grown dogwood flowers before. They're always a beautiful shade of white or pink. Tiffany Studios' Belted Dogwood table lamp is true to the flower and gorgeous, with many pastel white and pink flowers. The background glass is apple green with lots of motting. The lamp is big at 20" diameter and 32" tall to the top of the cap. The base is the very desirable Cat's Paw adjustable model with 6 sockets. It can be raised to make it even taller, if desired.
The condition is superb, with very few hairline cracks and no restoration. The patina is fabulous on both the shade and the base. It is properly signed TIFFANY STUDIOS NEW YORK 1491 on the shade and 391 TIFFANY STUDIOS 10941 NEW YORK on the base.
There are no excuses that have to be made for this stunning lamp. It's ready to go into your home at a very fair price. It's just been listed, so I suspect it won't last long, as the Tiffany market is hot.