Tiffany Studios , 18" Belted Dogwood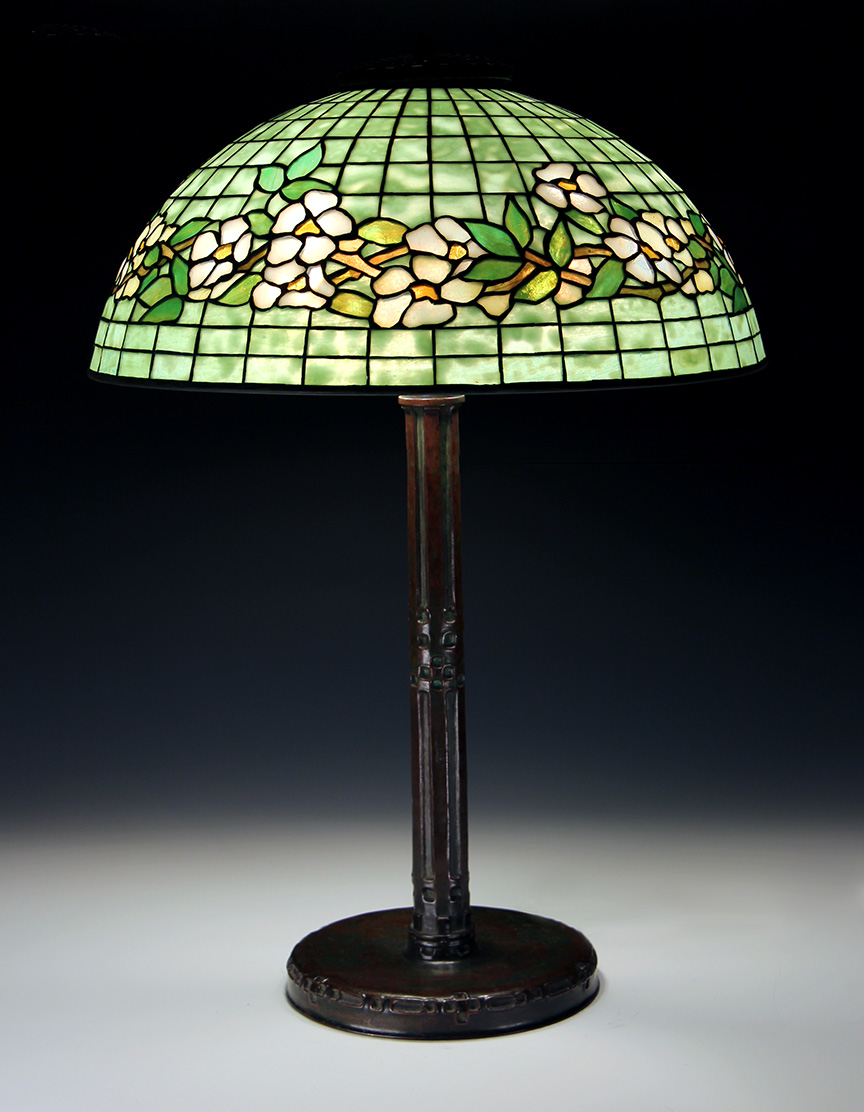 This is a sweet example of an 18" diameter Belted Dogwood table lamp. By that I mean that the color and condition are just right. The color of the flowers is true to real life as dogwood trees have either white or pink flowers. The flowers all have beautiful yellow centers with carefully arranged petals that form a circle of mottles around it. The petals vary in color from milky white to pinkish. The background is a beautiful apple green color with lots of mottling. It is properly signed TIFFANY STUDIOS NEW YORK 1555.
The base is called an Indian base and is very desirable. It has a superb original patina, with all original electrical sockets and heat cap. It is properly signed. The lamp has been professionally rewired.
The overall height is 24". There are no excuses that need to be made for this lamp. The overall condition is wonderful, with very few hairline cracks in the shade. There is no repair, nor has there ever been any repair to this lamp. It's ready to decorate your home.
Item #: 3109004
Price: N/A