Tiffany Studios , 18" Poinsettia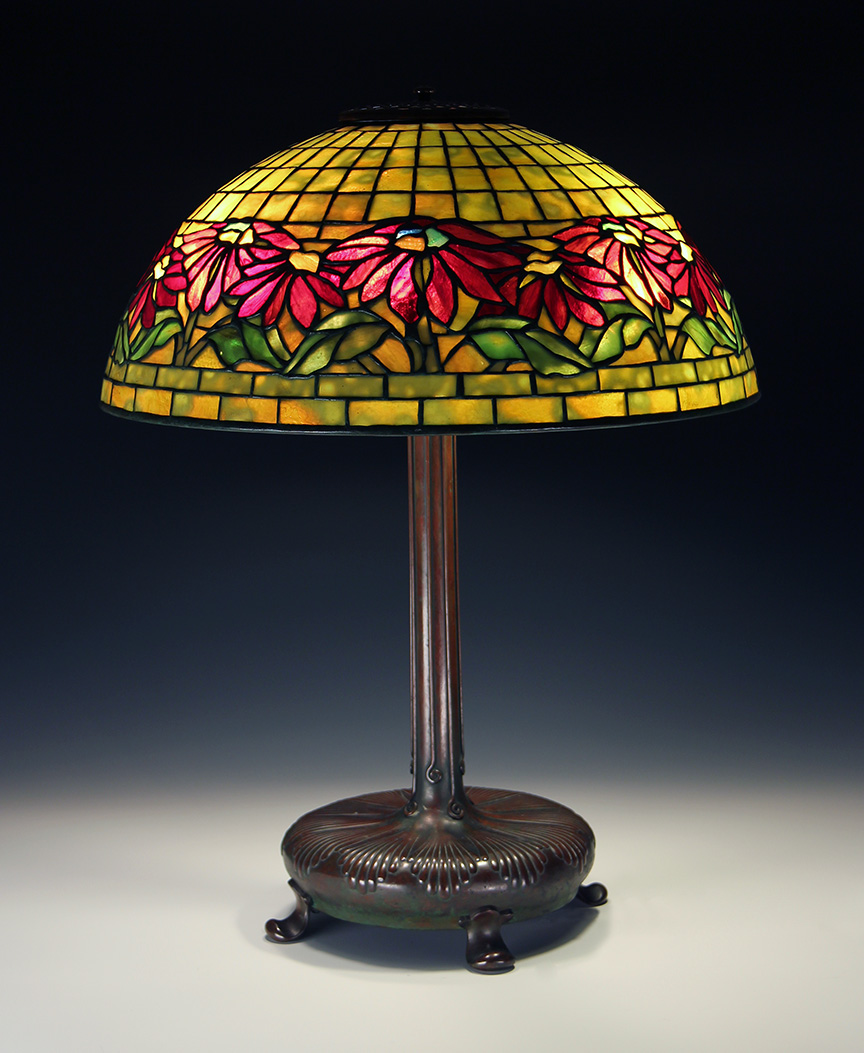 Change your tune on this lamp. I just took it out of my personal collection.
It has fabulous, vibrant red poinsettia flowers and green mottled leaves. Each flower has a yellow and green or blue center, all set against a superb amber background with extensive olive mottling. And remember this is an 18" diameter lamp, not the usual 16" example. The condition of the shade is excellent, with approximately 3-4 scattered heat cracks. It is properly signed.
The lovely library base has applied coils and a great original patina. It too is properly signed. The electrical sockets, as well as the heat cap, are all original.
It would still be in our collection if it weren't that we bought another lamp. Now it could be yours.
Item #: 3206003
Price: N/A