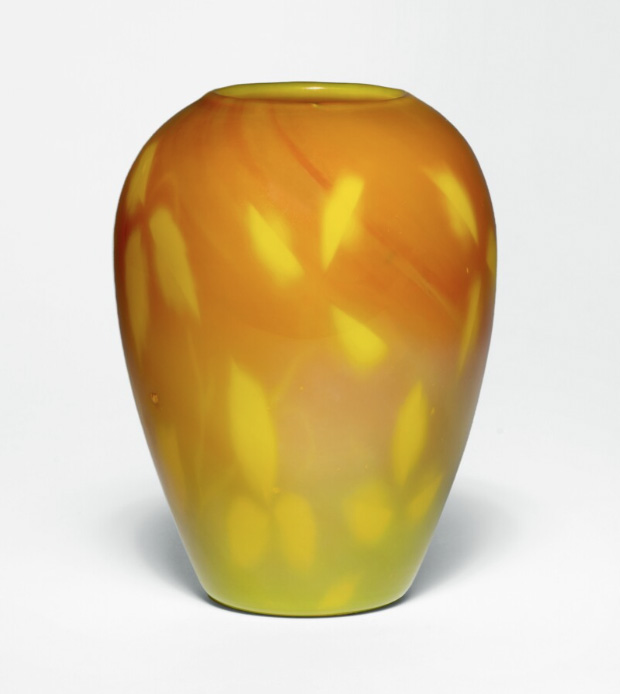 ITEM # 3212009
This beautiful Tiffany Favrile vase is one of the rarest I've had in quite some time. The vase is shiny because it's paperweight, which means there is a layer of clear glass on top of the decoration (which is now internal). The decoration is floral, in the Impressionist style, in shades of yellow on a tan, shaded background. At 6¾" tall, it's the perfect size for your cabinet. Signed 3314P L.C.T. Favrile. Mint condition. It's spectacular. For the best collections!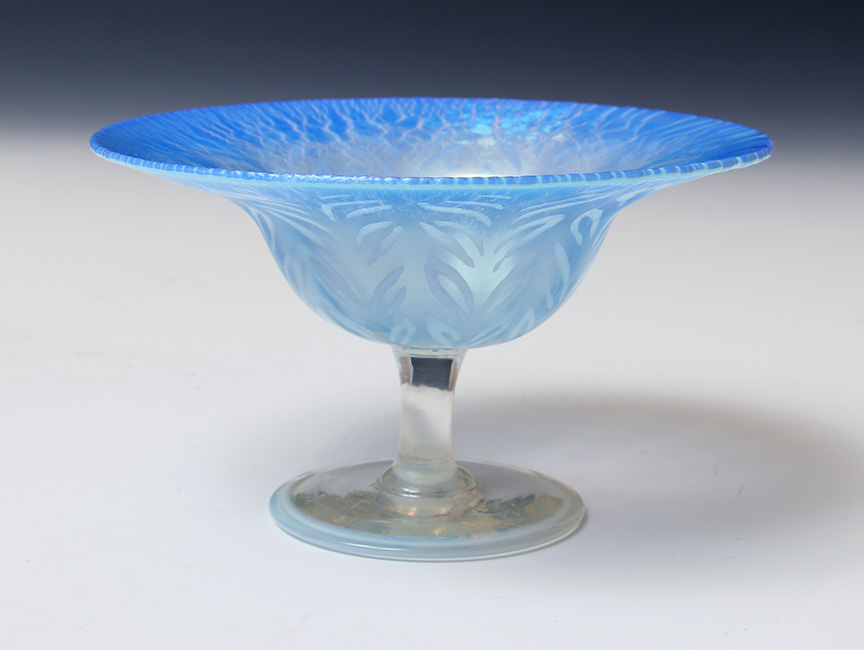 ITEM # 3212002
Lovely blue pastel compote in the Laurel Leaf pattern. Signed 1700 L.C.Tiffany Favrile. 3¼" tall x 5½" diameter. From the 1920s, when Tiffany produced beautiful pastel items in multiple colors. Mint condition.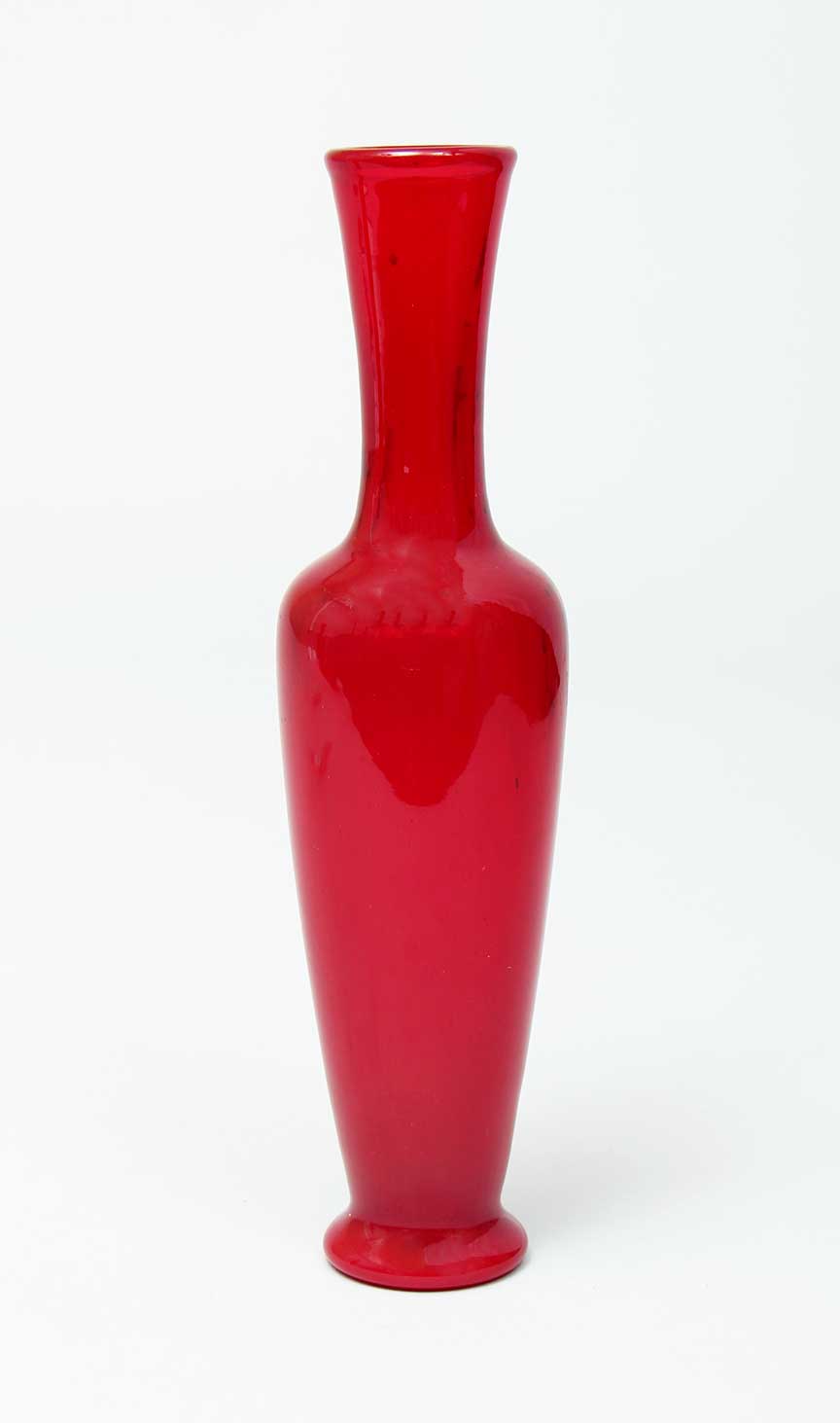 ITEM # 3110003
Tiffany red is the most desirable of all Tiffany Favrile colors. This outstanding example is a lovely shade of red. 6" tall. Properly signed and numbered. Mint condition.