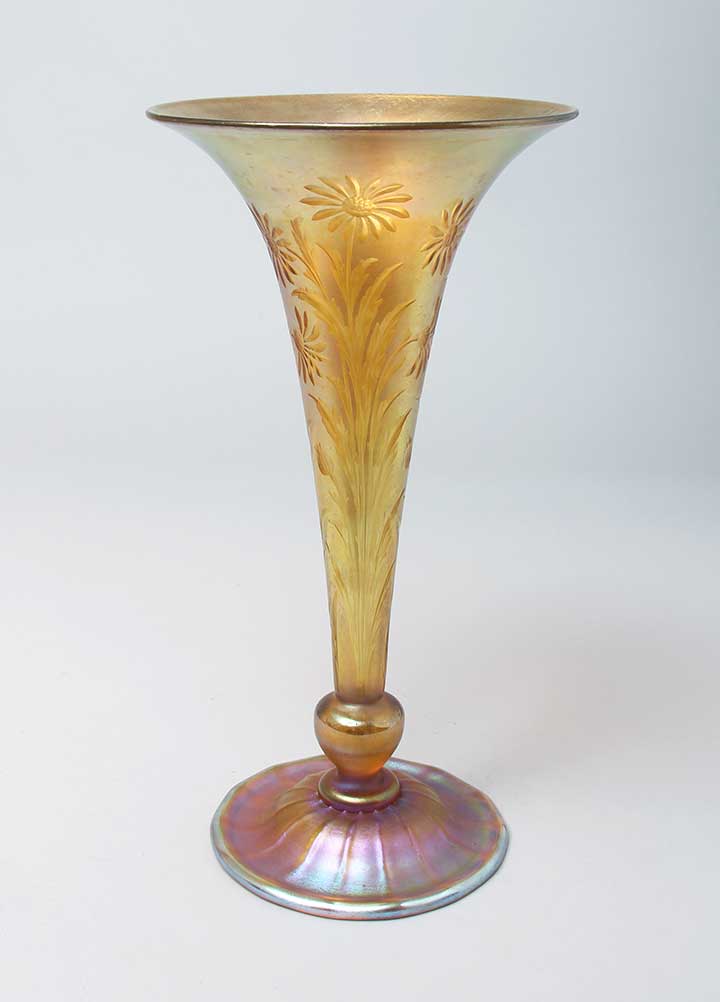 ITEM # 2910023
Tiffany Favrile trumpet vases are not rare, but when they are fully wheel-carved with flowers leaves and stems, they are. The craftsman who did the work was a true expert as the detail is fantastic. Substantial size at 13". Signed underneath 4688K L.C. Tiffany - Favrile. Superb original condition.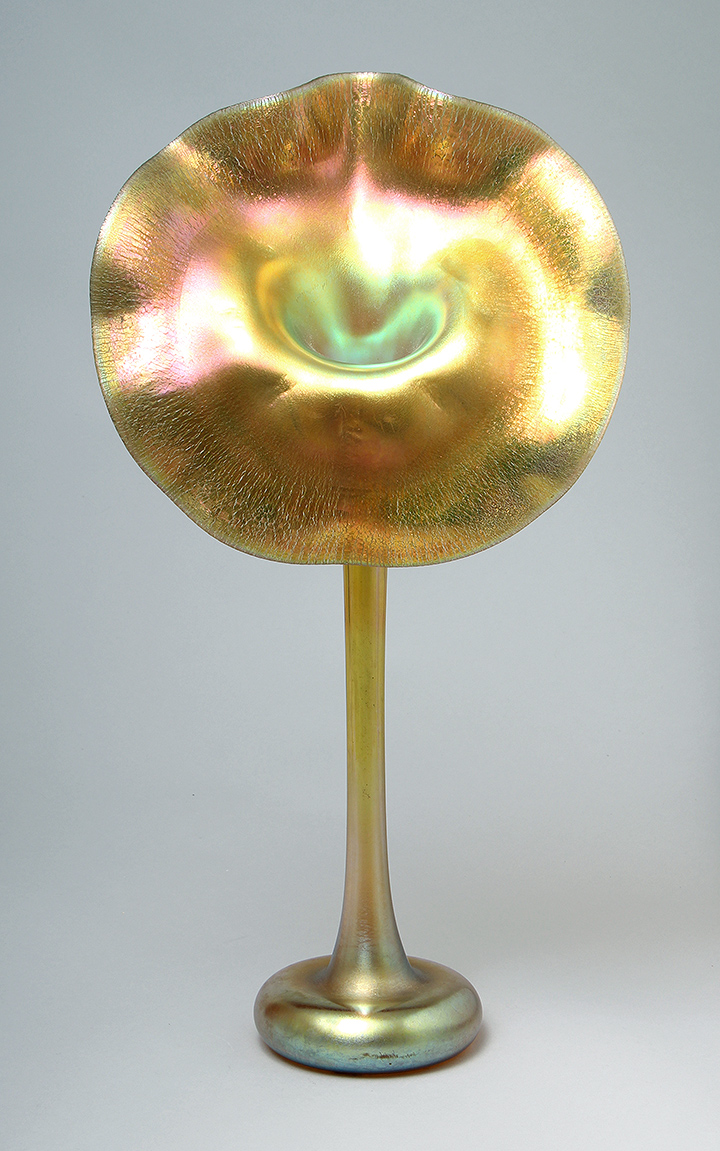 ITEM # 2606015
The core of many Tiffany Favrile glass collections is often a Jack-in-the-Pulpit vase. The quality varies from example to example. This one has all the qualities to look for in a desirable example. It's tall, 20"; the mouth is large; the iridescence is strong; the condition is excellent (with a few minor scratches around the foot). Engraved signature on the underside. Tiffany produced Jack-in-the-Pulpit vases to impress and this one fits the bill.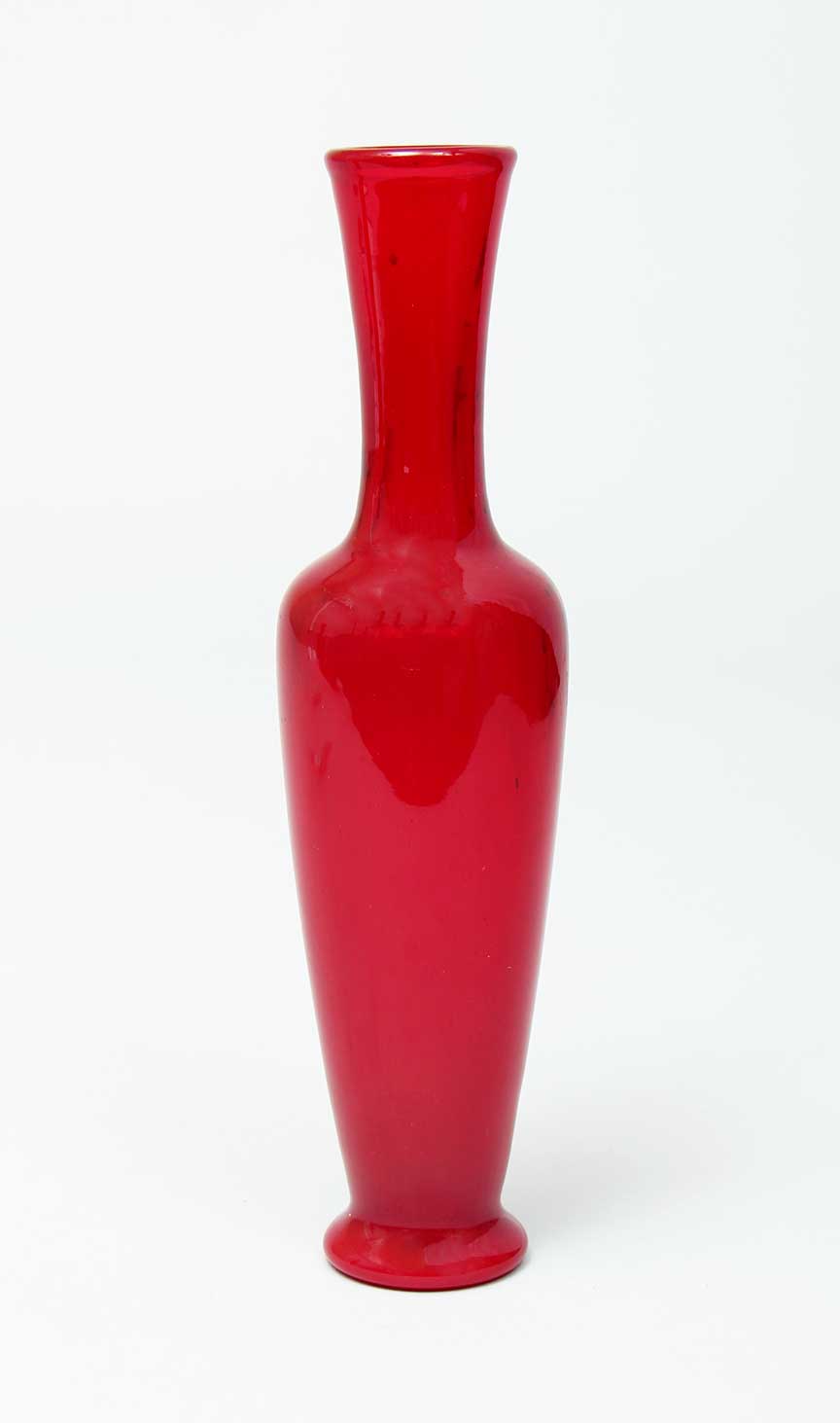 ITEM # 3110003
Tiffany red is the most desirable of all Tiffany Favrile colors. This outstanding example is a lovely shade of red. 6" tall. Properly signed and numbered. Mint condition.