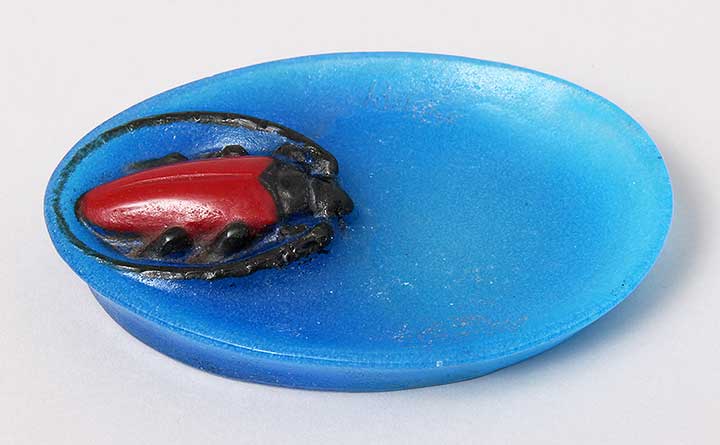 ITEM # 2611005
Almeric Walter made beautiful depictions of insects and animals in pate-de-verre glass. This lovely tray, 5" long, has a colorful and realistic sienna-red beetle. It's small and fine. Signed "A. WALTER NANCY" and also by the decorator "BERGE". Mint condition.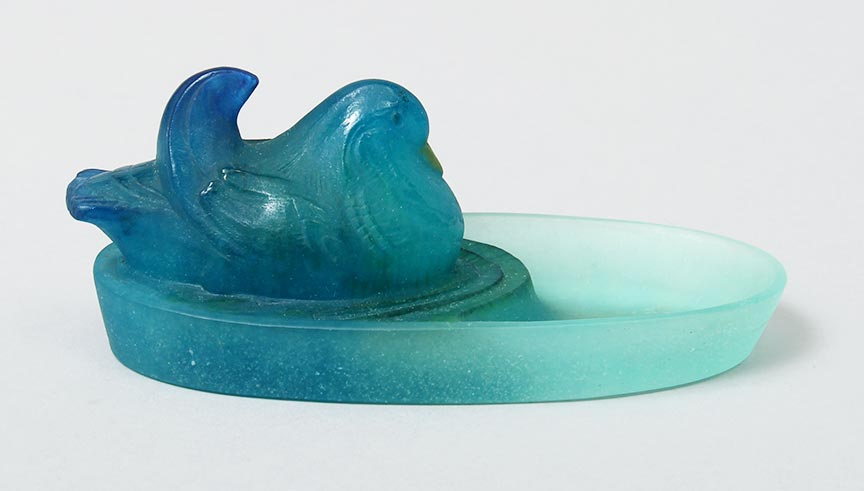 ITEM # 2901007
Delightful pâte-de-verre tray with a stylized Art Deco bird in the water. 4¾" long. Molded signature A WALTER NANCY in the tray. Mint condition.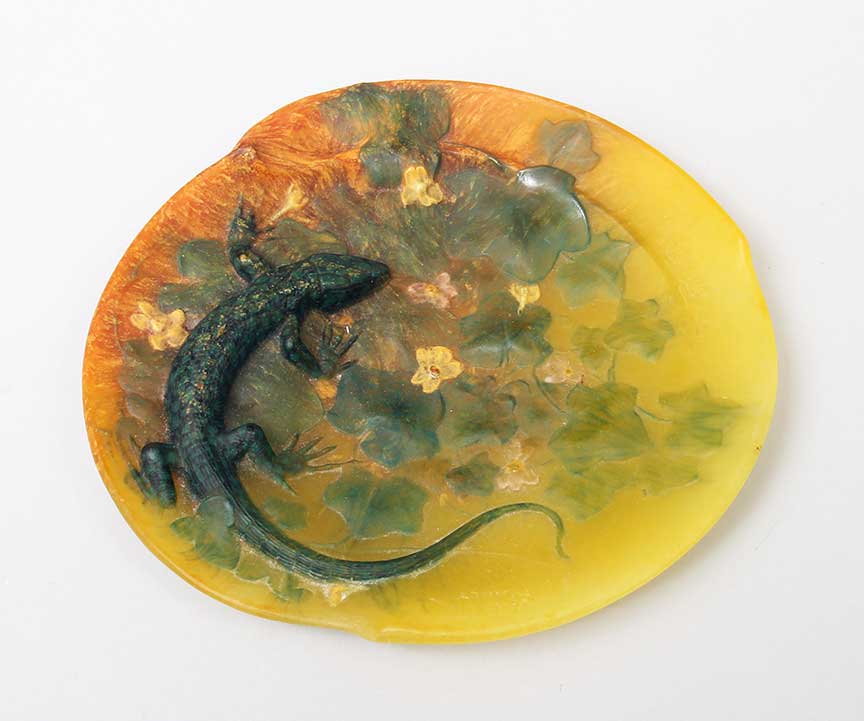 ITEM # 2910043
The two best makers of French pâte-de-verre glass are Argy-Rousseau and Almaric Walter. Argy-Rousseau made more vases and Walter made more figural items. This Walter example has what collectors want - a lizard. Not sure which kind -- I think it's a chameleon. Walter's lizards are very realistic, colorful and beautiful. This lovely tray, with one lizard against yellow flowers and ivy leaves is exceptionally lovely. 6½" diameter. Signed A WALTER NANCY, the maker, and Bergé SC, the designer. Mint condition.