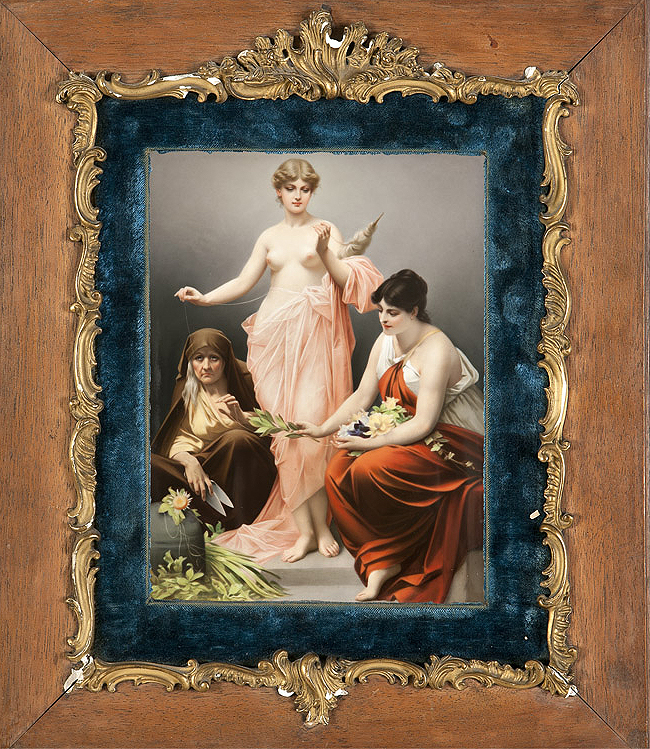 ITEM # 2406012
The Three Fates has been depicted many times by KPM. This example has exceptional artwork. The plaque measures 9¾" x 7½" and is in excellent condition, with a few minor scratches. The frame is in decent-only condition. Signed.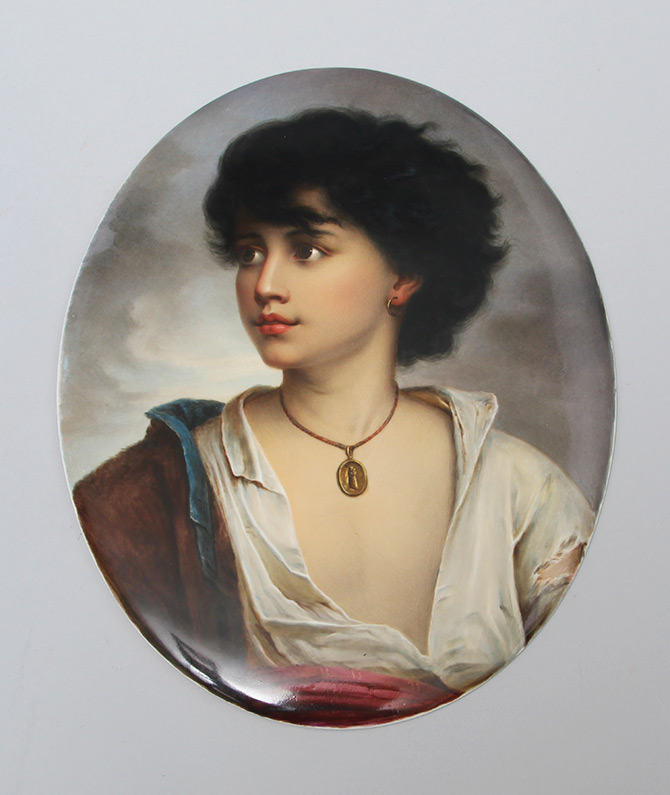 ITEM # 2412002
I've owned other KPM plaques with the same Gypsy child, but this one is larger and superior to the others. The artwork is exceptional. The plaque is fairly large, measuring 11" x 8½" and is in excellent condition. Unframed. Signed.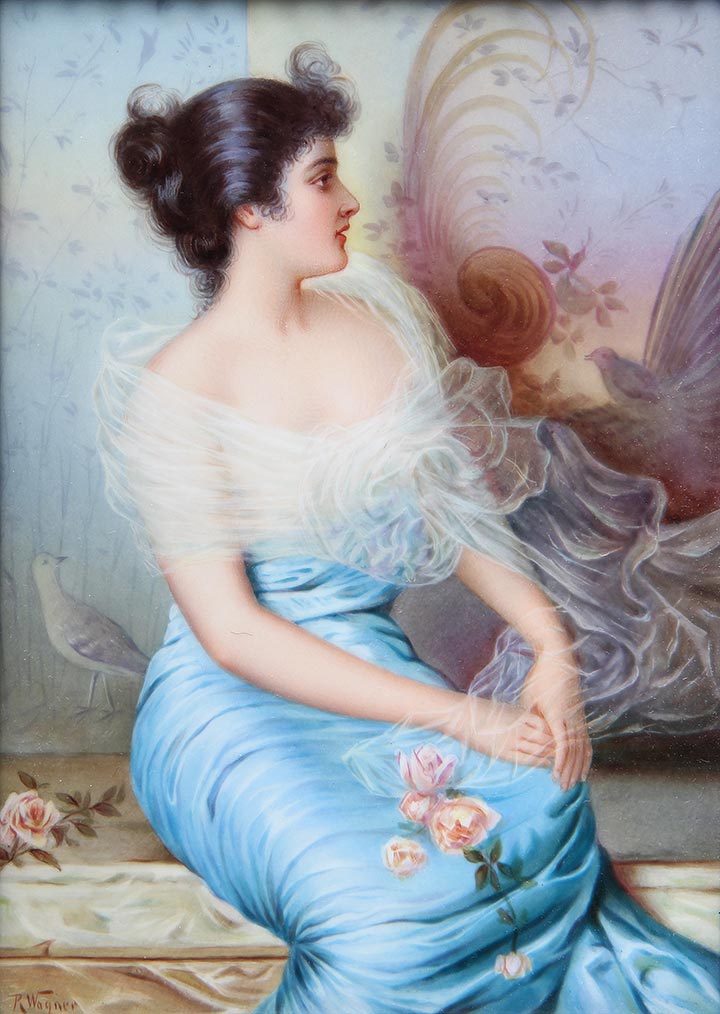 ITEM # 2511043
The quality of KPM plaques varies all over the map, depending on the date and the ability of the artist. 19th century plaques are almost always superior to their 20th century equivalents. This particular example is superb. The subject matter of a beautiful maiden with roses and bird is top-notch. Do you know how difficult it is to paint a diaphanous shawl? The artistry is second to none. Nice size plaque at 8¼" x 6" in a 14¼" x 12¼" exquisite frame. Artist signed "R. Wagner", as well as the KPM mark with sceptor on the back. Mint condition.